News
Poet, activist T.S. Banks to speak April 21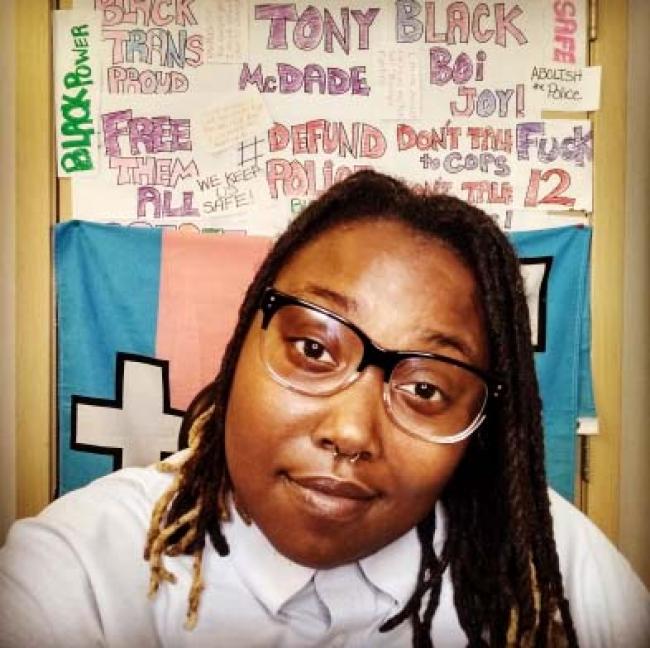 Poet and playwright T.S. Banks will give a virtual performance and talk at Augustana from 7-8:30 p.m. April 21. The performance will be available via Zoom.
Banks is a community organizer and disability justice and mental wellness advocate from Madison, Wis. 
He graduated from the University of Wisconsin-Madison with a B.A. in English with an emphasis on creative writing, and was part of the university's First Wave Scholarship program.
He has used plays and poetry to address racism, transphobia and ableism, and is known for his 2015 play, "We the 350: Stories of Poverty, Racism, and Incarceration in Wisconsin."
Banks is the Founder of Loud 'N UnChained Theater Company, which also is home to the LNU Black Theater Festival premiering this spring.
As a Black, trans, and queer person with a disability, Banks believes the movement for Black lives must be intersectional and connected to the struggle to end patriarchy and ableism, specifically as it manifests as violence against Black trans and disabled people.
His work also addresses visioning for Black power, a critique of the medical-industrial complex, psychiatric violence, sanism, queer justice, trans justice, disability justice, and cross-movement solidarity.
Banks' appearance is sponsored by the Augustana College Office for Diversity, Equity, and Inclusion, Jaeke Family Life Fund and Office of Student Inclusion and Diversity, in addition to the following departments and programs: English, honors, public health, theater, and women, gender, and sexuality studies.
Contact: