News
Pre-season coaches' poll didn't hold water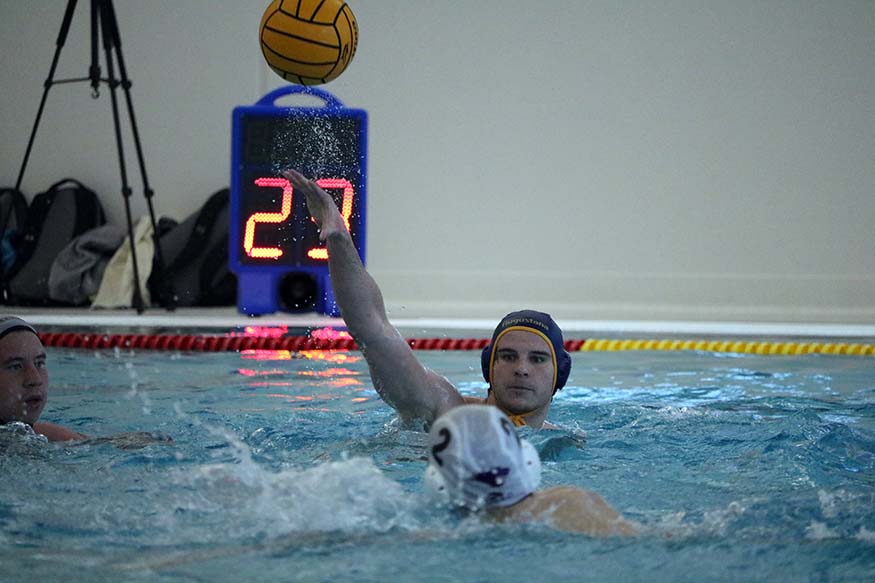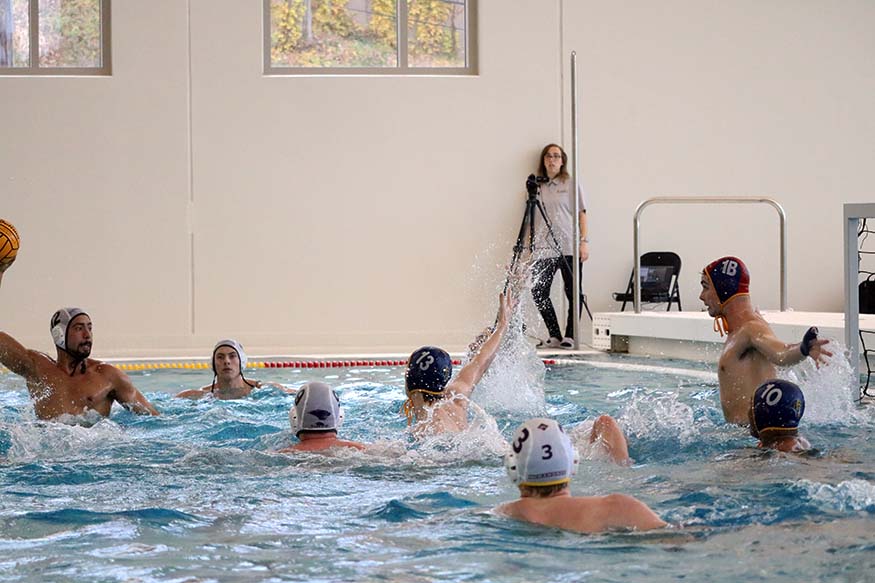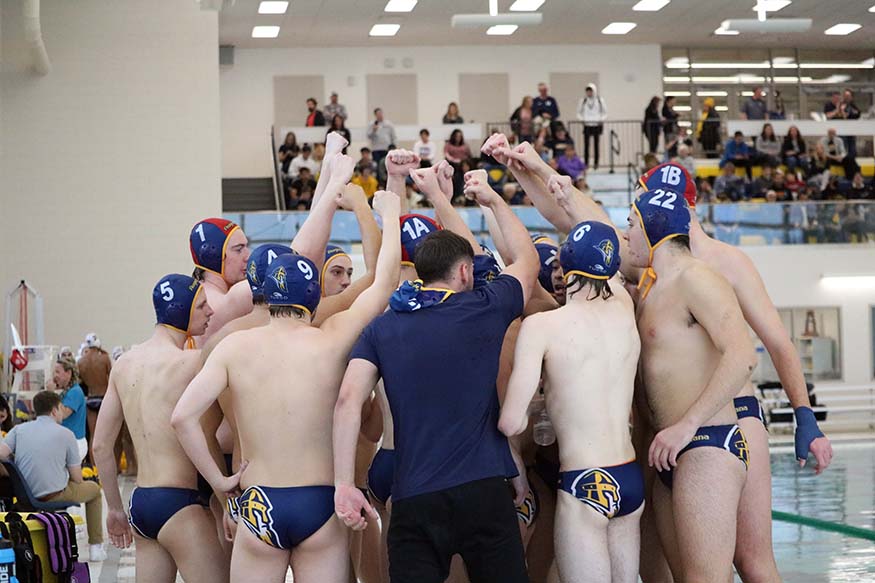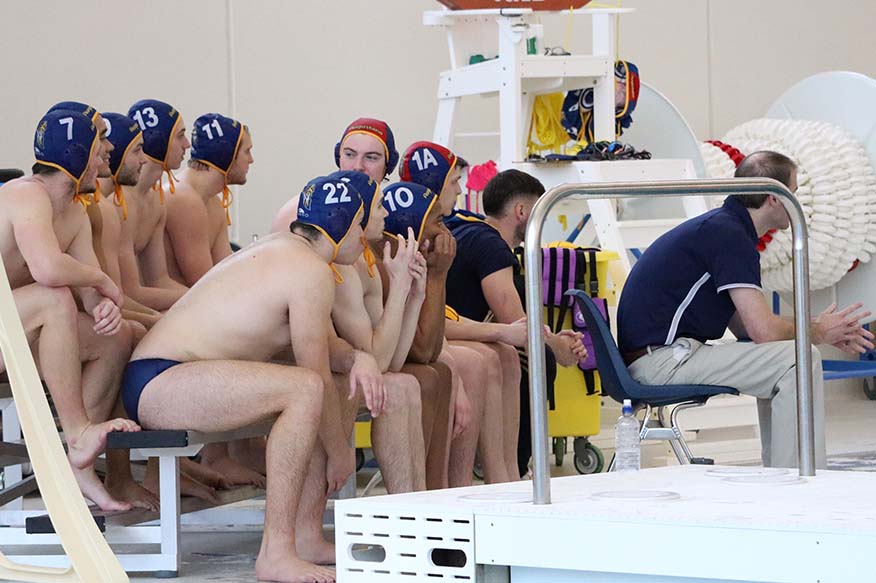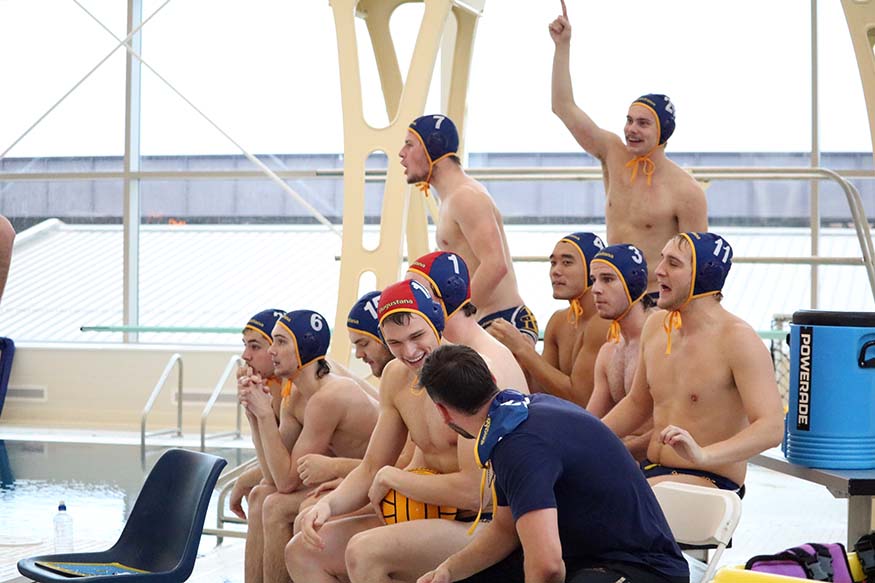 Editor's update: The Vikings men's water polo team claimed the 2022 Mountain Pacific Sports Federation East division championship, defeating the Austin 'Roos 10-7 in the title game Nov. 20.
Never mind the pre-season coaches' poll that placed Augustana's men's water polo team at the bottom of their conference.
Heading into a home game this Saturday at Anne Greve Lund Natatorium, the Vikings are 5-0 on top of the east division of the Mountain Pacific Sports Federation (MPSF) and 11-5 overall.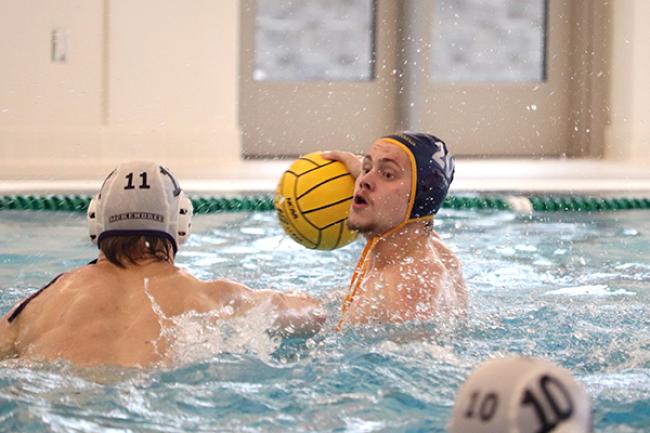 "The pre-season poll wasn't anything we ever talked about as a team, but I know most of the team was aware of it," said Head Coach Ryan Pryor. "I'm sure it played a motivational role for some, but we have a pretty naturally driven team so I don't think we really needed any extra motivation coming into this season.
"We're a young team, and every game is an opportunity to make a statement about who we are and what our program is going to be."
Just in its second year, the Vikings men's water polo program has five first-year players, 12 sophomores and one junior. The players represent seven states as well as Spain and South Africa.
"I believe that we have surprised a lot of people this year with our team's success so far," said Colin McDowell '25. "However, we surprised teams last year, and I believe that is when we knew that we could play competitively in our league."
Keys to the program's success this year, according to Pryor, include:
• a team culture of energy and effort; the camaraderie
• a strong first-year class, the return of last year's top players and a sophomore class that "has taken a huge step forward" from last year
• good balance and roster depth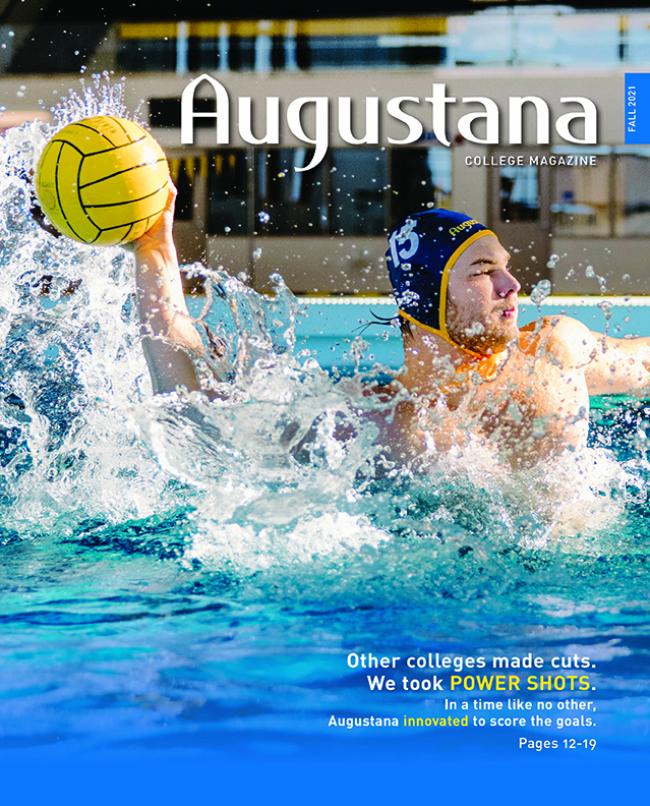 "We have nine players who have scored double-digit goals," Pryor explained. "We don't have to rely on just one or two players, and that's been an important factor in our consistency."
In fact, five Vikings have earned a total of eight MPSF weekly awards this season. Oskar Bannister '26, Colin McDowell '25 and Declan Hutton '26 have been honored. On Oct. 24, the Addison brothers — Joseph '24 and Mark '26 — swept the MPSF awards, winning Player of the Week and Newcomer of the Week, respectively, following the DIII Eastern Championships in Erie, Pa.
The Vikings captured third place at the DIII Eastern Championships with a come-from-behind 20-18 victory over Austin in overtime. McDowell was named to the tournament's first team; he scored two of his team's four goals in the overtime period. 
McDowell says the team is excited to be competing at home for the first time this season on Saturday, and fans "should expect to see a good, competitive game."
Mark your calendar: After the Vikings host McKendree on Saturday, they travel to Los Angeles for the MPSF Championships Nov. 18-20 at the University of Southern California. The Vikings will face Stanford in the first round. Watch live.