News
Retiring Dean Campbell reflects on changes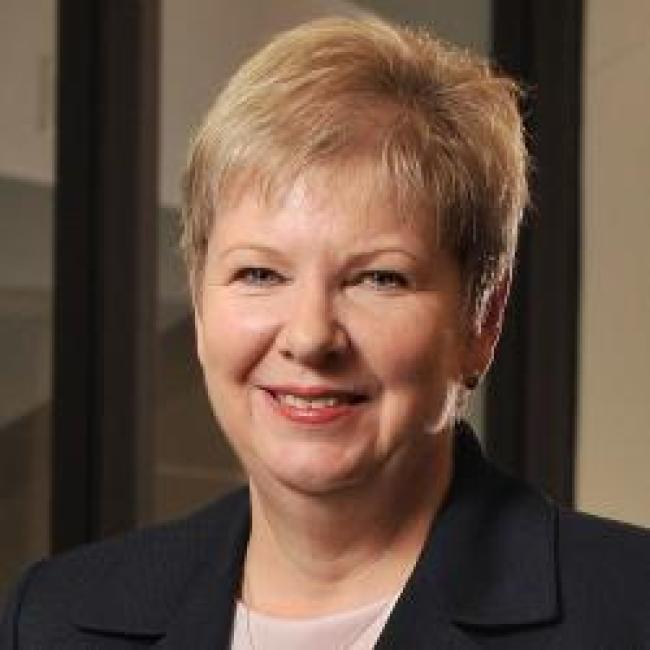 Dr. Evelyn S. Campbell, vice president and dean of student life at Augustana, has announced her retirement this summer from the leadership position she has held since 1991.
"I will miss working with her as a colleague and trusted member of the President's Cabinet, but I join the Augustana community in celebrating a career dedicated to the personal growth of students," said President Steve Bahls.
As the longest-serving member of the college's senior administrative team, Dr. Campbell has had stewardship of many college departments and offices. Before coming to Augustana, she was head coach of basketball, volleyball and softball at Knox College in Galesburg, Ill.
In reflecting on her time at Augustana, Dr. Campbell noted the increase in diversity on campus among students and faculty. She said the change has made Augustana more reflective of the world in which graduates will live, and makes it easier for the college to prepare students to be successful.
"Augustana has always been a college that responded to what society really needed," she said. "You can see Augustana has changed to meet the current needs. "
She noted that during her time on campus, the college has added a director of first-year advising, a coordinator of student success, a First Year Experience program, a director of international student life, two full-time staff members in Multicultural Student Life, more counselors, and most recently, the vice president for diversity, equity and inclusion.
She also listed the addition of CORE (Careers, Opportunities, Research, Exploration and The Gerber Center for Student Life dedicated to helping students connect and communicate.
What it means to be dean
The job of dean also has been transformed.
"Technology has changed significantly. There were  no cell phones, lap tops, surfing the web, etc., when I began," she said. "It's turned the job into a 24-hour-a-day job, but the fact that we can meet student needs more quickly and communicate with them when needed is a positive.  
"In the classroom technology has transformed teaching and learning and that is what has been so exciting to observe over the years.  Classrooms are so multi-faceted and creative today that learning truly is fun as well as meaningful."
Dr. Campbell said it has been a privilege to work at Augustana. 
"There is an authenticity and depth of commitment to one another here. I believe that allows trust to develop and trust is the foundation of deep learning.  
"You have to trust those you are learning from, whether it is a professor, a mental heath counselor, a campus pastor, a music director, a coach or an advisor. Trust enables a rich learning environment where young people can grow and develop so they can serve and lead anywhere in the world."