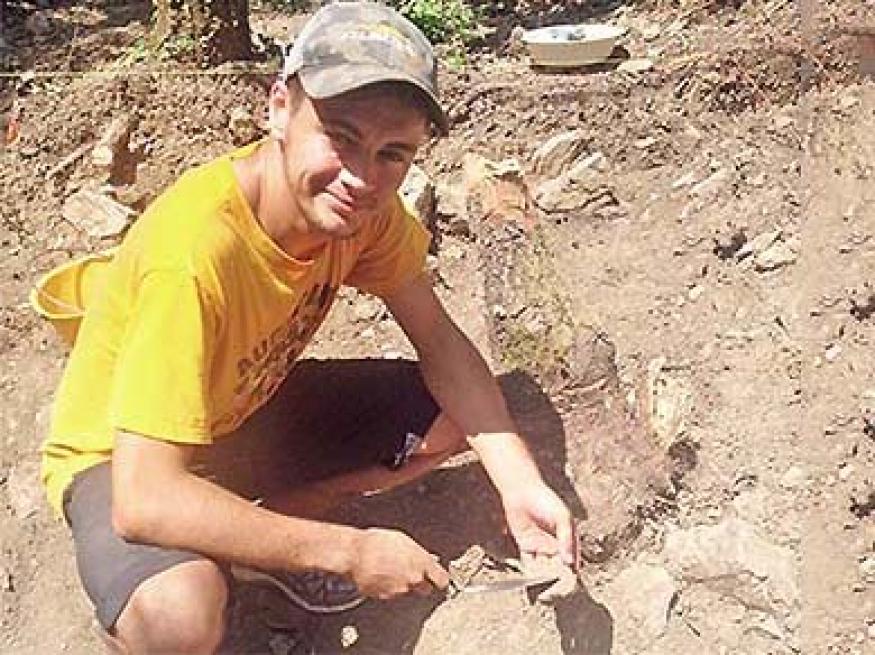 News
Saladin wins fellowship for dig in Tuscany
Junior Chris Saladin was accepted at the Poggio Civitate archaeological field school in central inland Tuscany. He worked in the summer of 2015 near the Commune of Murlo, about 55 miles south of Florence.
The site of Murlo is famous for having what appears to be the earliest Etruscan palace complex, said Dr. Emil Kramer, chair of Augustana's Department of Classics.
Saladin received a fellowship from the Etruscan Foundation to help defray the costs of participation. Fellowships carry awards of up to $2,000. He also will use his $2,000 Augie Choice grant.
"I applied to the field school because, as far back as I can remember, I've always been interested in archaeology and have dreamed of participating in a dig," he said. "This particular field school appeals to my interest in early Roman history and ancient civilizations in general."

Archaeological exploration at Poggio Civitate ("Hill of the Civilization") began in 1966 under the direction of Dr. Kyle M. Phillips, Jr. of Bryn Mawr College. Work currently is led by Dr. Anthony Tuck of UMass Amherst.

Saladin is majoring in Classics and history. He is a member of the men's track and field team and represents Campus Ministries to the Student Government Association. He is from Carthage, Mo.