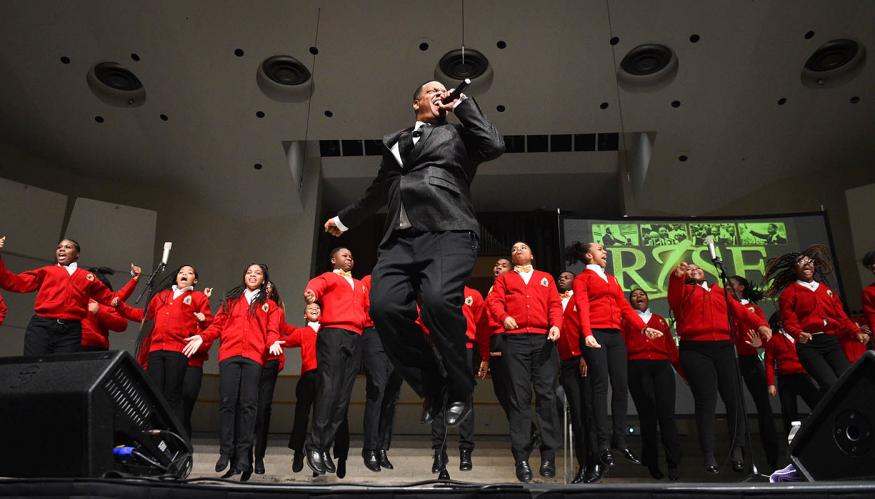 News
Soul Children highlight King celebration at Augustana College
The Soul Children of Chicago were the featured guests at the 2020 Martin Luther King Jr. Day Community Celebration on Jan. 18.
The theme for this year's celebration was "Rise," from from the Martin Luther King Jr. quote: "I have a dream that one day this nation will rise up."
The event also featured art, poetry, dance and music.