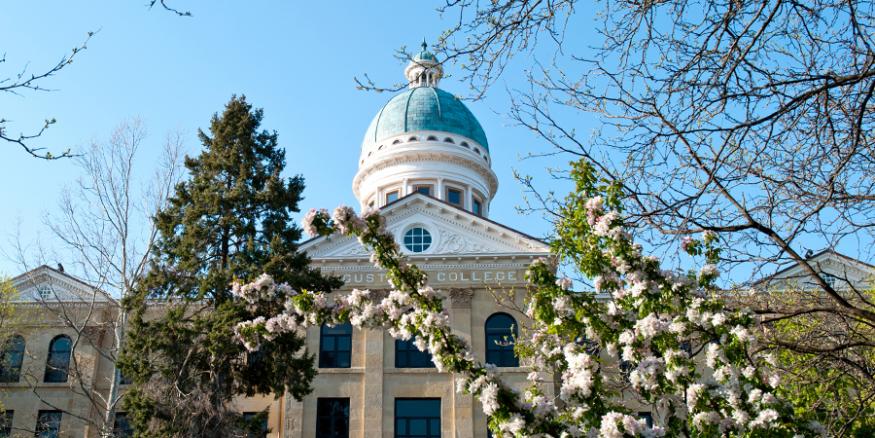 News
Sticker price isn't the final price
1 in 4 Augustana students receives the PELL Grant. Augustana ranks in the top 10 private colleges (of 214) for the number of graduating PELL Grant recipients.
Ranked among the U.S. News Best Colleges for 2019, Augustana is more affordable than families might think. Once they receive their financial aid packages, students and families can be surprised at the cost difference between a private, independent college and a large, regional public university.
It's a difference that can be missed during a family's initial review of college costs. And it can make all the difference to a student's college choice.
Emma Nordmeyer '19, a sociology and Spanish major, applied to Augustana, Eastern Illinois University, Western Illinois University and Marquette, a private university in Milwaukee. As she narrowed her choices, she compared both costs and programs.
"Marquette and Augustana had the same 'sticker price,'" she recalled, "but Marquette didn't offer a lot of financial help, so I had to eliminate that choice pretty quickly. I decided Western wasn't a good academic fit, so that left Eastern and Augustana."
The "sticker price" is a school's published cost of tuition, fees, housing and meals. Financial aid, including institutional scholarships, grants and loans, doesn't factor into the sticker price.
When she compared Augustana's sticker price with Eastern's, Nordmeyer found that Augustana's was twice as high — however, her Augustana financial aid package more than compensated.
"When I got my acceptance letter, the choice became pretty clear," she said. "I was visiting Augie to see the Christmas concert when I got a large blue folder with my name on it. Enclosed was my scholarship information. Best Christmas present ever!"
Besides an academic merit scholarship and the Early Filers Award for completing the FAFSA by Augustana's recommended deadline, Nordmeyer received a music scholarship, which she discovered later, after her audition.
Since students don't receive financial aid packages from schools until weeks after their acceptance, the final cost is an unknown that can weigh on their minds, even with the Net Price Calculator provided on most college websites. But often the wait is worth it.
Cost is one thing, worth is another
Carol Pardo, mother of Andrea Pardo '18, didn't think a private college would come close to a state school's tuition and board. She started to panic when her daughter's choices came down to Augustana and one state school.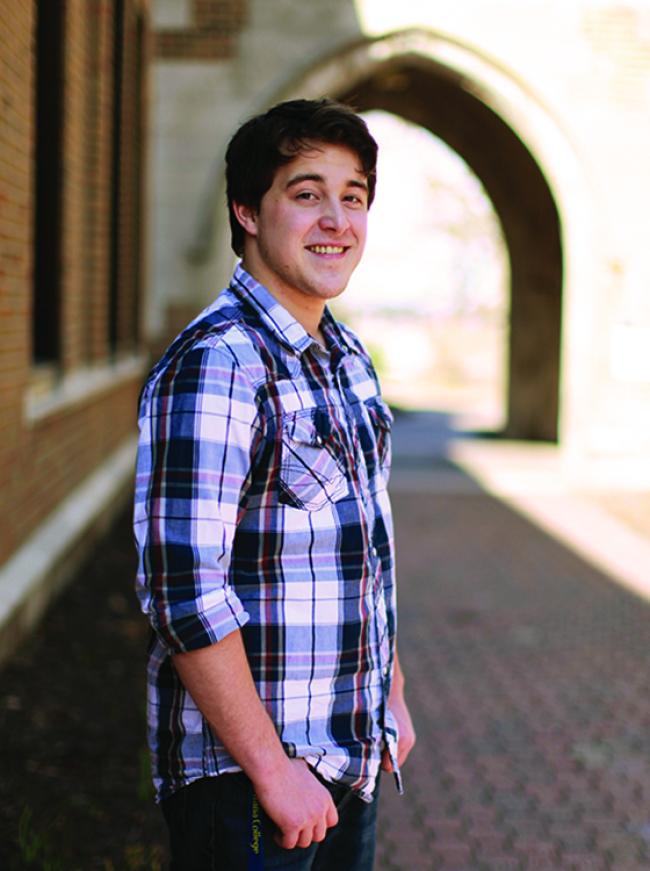 "We had only been to Augustana once for the scholarship competition in January. It was the day after a snowstorm, so we didn't really see much of campus," Carol Pardo remembered. "We went back at a later date, and she had her 'This is my campus' moment. Now it was a matter of money."
In the end, the cost to attend Augustana was $1,600 less than the cost to attend the state school. Now a senior, Pardo is an elementary education major and still loving Augie. "The small class size, receptive teachers and beautiful campus are exactly what she wanted," her mother reported.
History teaching major Jaryd Whitmore '19 felt right about Augustana the first time he stepped on campus. "I visited multiple other places, like Northern Illinois, Illinois State, North Central and the University of Minnesota-Twin Cities. Only Minnesota felt like another place I could go," he said.
"None of the other places had the same great combination of financial assistance and the simple quality of feeling like home."
Ultimately, Whitmore decided the University of Minnesota simply couldn't match that feeling, which he's come to love throughout his first two years. "It helps you feel at home, like you're supported; and that's because you are," he explained.
Strong support, financial and otherwise
Emma Nordmeyer also speaks of the support she has found through her connections on campus, including interactions in small classes.
"When people ask me why I chose Augie, I always tell them about the support available on campus," she said. "I know all my professors well, and I talk to them regularly. There are no graduate assistants teaching here. Being taught by professors really helps me understand the coursework and expectations on assignments."
Those connections also can lead to funding for student projects. At large institutions, research funding often goes to graduate students; undergrads don't always receive the same notice by faculty teaching their large classes. At Augustana, professors tend to know their students' interests and goals, and can link them to opportunities.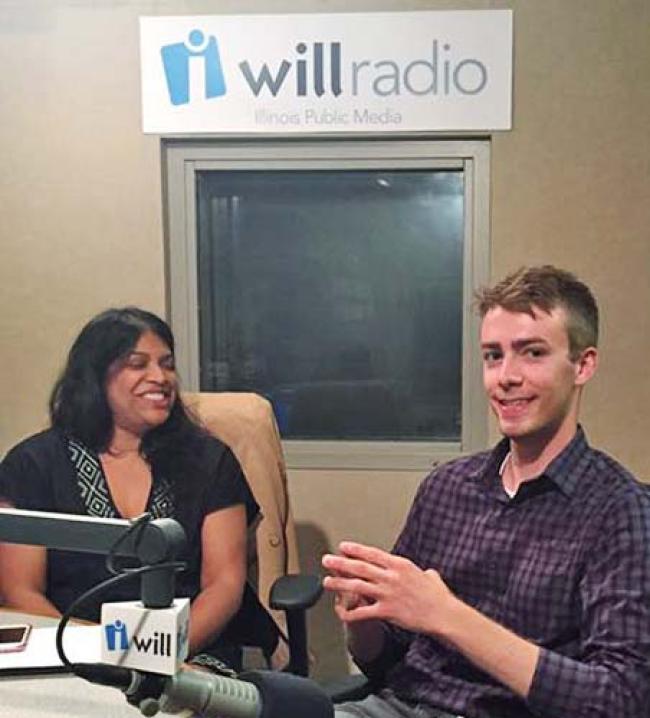 Multimedia journalism major Benjamin Payne '16 started his college education at Iowa State University, which he found too big. He transferred to Black Hawk College, where he discovered what he wanted to do, and from there came to Augustana. His transfer scholarship made Augustana less expensive than ISU, and he chose Augie for its "small, vibrant and agile journalism program."
Energetic and entrepreneurial-minded, Payne discovered the NPR-sponsored Next Generation Radio project involving six college students nationwide. When he was chosen, he pursued an Augustana undergraduate research grant at the suggestion of his journalism professor, which helped pay expenses during the week-long event in the Twin Cities.
Then Payne made plans for his $2,000 from Augie Choice. These are funds the college provides every student, including transfer students, to support a high-impact learning experience such as research, an internship or study abroad.
Payne used Augie Choice for living expenses during his internship with statewide radio talk show "The 21st," WILL/Illinois Public Media, in Urbana, Ill. He went on to a business reporting internship at Chicago Public Media, building his career as a public radio reporter. And today he is the "Morning Edition" host and a reporter at WVIK Quad Cities NPR.
Augie Choice is just another example of the value of an Augustana education — which in this case literally pays students to pursue hands-on learning that can benefit a future career.