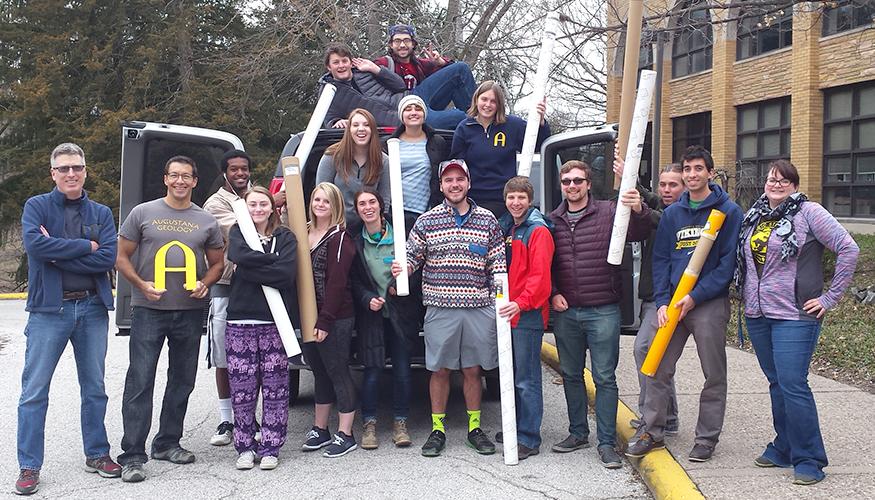 News
Taking research on the road
Spring is prime time for professional meetings and academic conferences. Professors, research scientists, authors, artists, doctoral candidates and graduate students put the finishing touches on work they've been preparing for months, even years, to present to their professional peers and some of the greatest minds in their field.
But what about undergrads? At Augustana, building and presenting an important research or creative project is a highlight of each student's four years. It's called Senior Inquiry.
Many present their Senior Inquiry at the annual Celebration of Learning on campus in May. Many others, nearly 200 in 2016-17, accompany their professors to attend and often present at national and international conferences representing fields all across the liberal arts—from the Yale Bioethics Symposium, to the Midwest American Academy of Religion in Muncie, Indiana, to the Society for Neuroscience in San Diego. 
First Chicago, then Cuba
Professor of Psychology Dan Corts took 20 students to the Midwestern Psychological Association's conference in Chicago in April. It's the 15th year he's taken students to the annual event. But earlier this year, Dr. Corts made an unprecedented trip: along with his colleague Dr. Jamie Nordling and two outstanding seniors, Emily Grooms and Kayla Jackson, he traveled with eight other American citizens to the University of Havana, Cuba, for the 9th International Meeting of Psychology Students.
It was the first time the conference had delegates from the United States. All four from Augustana presented their research, with the help of a translator.  
"Although there were 17 countries represented at the conference, we were the only delegates invited to have a special meeting with the conference planning committee," Dr. Corts said. "They repeatedly told us how grateful they were to have us there."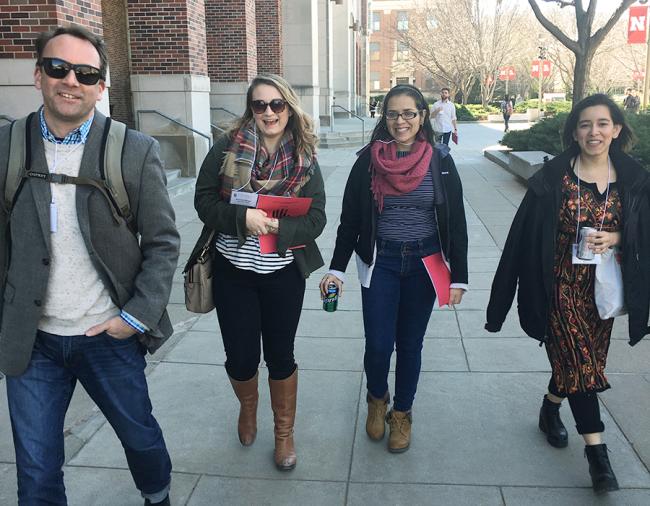 The group received funding for their trip from the Harold T. and Violet M. Jaeke Family Life endowment, one of several endowments reserved for student learning opportunities in certain fields. But students (and faculty) have access to many sources for funding their research and conference travels. Augie Choice is one obvious option, but there are others. 
Spending money in Memphis
Dr. Jeff Ratliff-Crain, associate dean for curriculum and enrichment, heads the student research committee. He also accompanies students to the annual National Conference on Undergraduate Research (NCUR) each spring, this year held in Memphis.
Three years ago, only one Augustana student went to NCUR. Last year a half-dozen went, and this year a total of 15 students representing 13 academic majors are making the trip—12 to present, and three younger students to take it all in.
"It's neat for them to walk around and see what the more advanced students have done, and to realize 'I can do that,'" said Dr. Ratliff-Crain. "It's very energizing for all of them."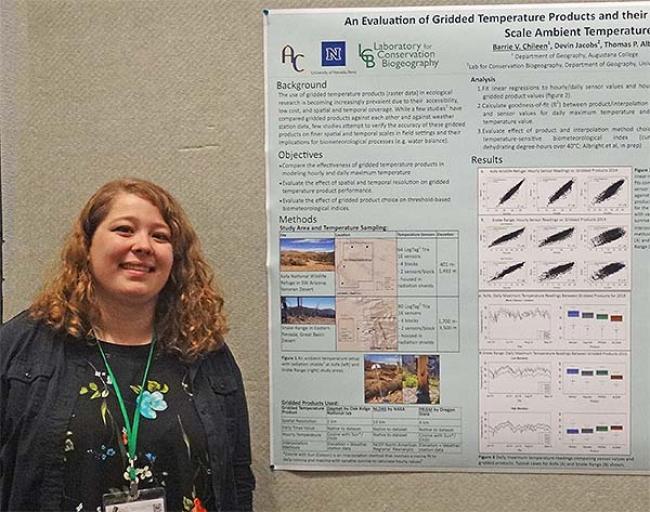 It also can be expensive, so Augustana students use various national, state and college funding sources to finance the trips. For NCUR this year, these included Augustana's Office of Academic Affairs, the student research committee, the LSAMP grant for Dan Herrera '17 and Kennedy Ware '19, the college's Hasselmo Prize for Chris Saladin '17, and supplemental research funding for Pell-eligible students.
Another source is the college's Board of Trustees Fellowships, $1,000 awarded to high-achieving high school seniors to use in their first or second year at Augustana. First-year students Marielena Castillo and Justin Verlinden used fellowship money to attend the conference in Memphis.
Verlinden already plans a neuroscience major with minors in biology and creative writing. After graduation, he wants to get a doctorate of physical therapy, specializing in neurology.
"Attending the conference was important because it gave me a better idea of what it's like to conduct research, and helped spark some ideas for future research I can conduct," he said. "I hope to return in two or three years." 
Kennedy Ware is in pre-veterinary studies at Augustana, but she was intrigued by the different kinds of research at NCUR. "I decided to go because I had only been to conferences in Iowa, and I wanted to see a really big one," she said. "I learned that you don't have to present on things that are directly related to science. You could present on cultural information, which I thought was pretty cool. It makes me want to try different types of research."
For students who plan to advance their work in their field, the inspiration and connections (and résumés) that come out of their conference experience can take them well beyond those few days spent in D.C., Orlando or San Francisco. Yet all students can benefit from conference participation, especially the learning that comes from preparing a project in depth, and the confidence and communication skills gained in presenting it.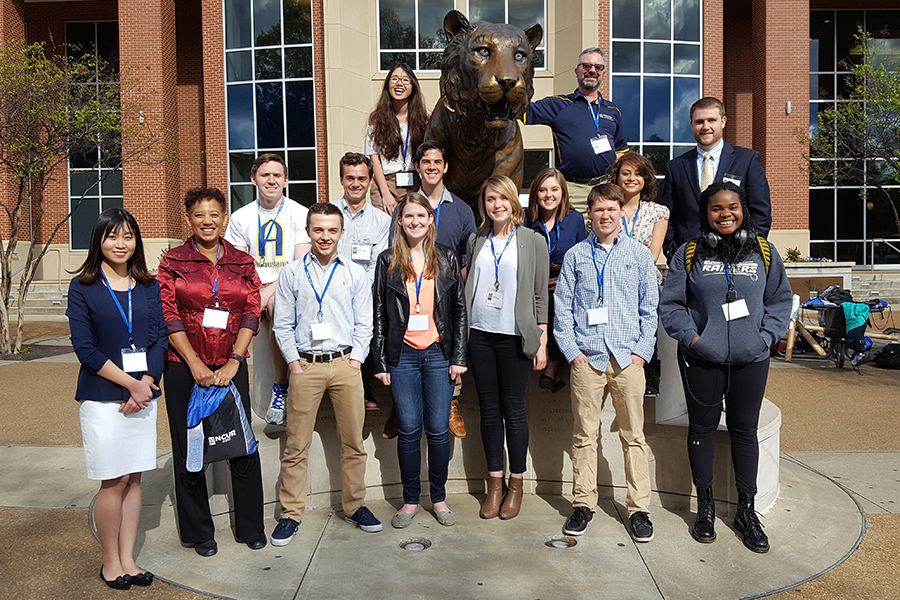 NCUR 2017: Trang Le (Katie), Dr. Sheila Goins, Zachary Schrank, Christina Sauer, Victoria Lason, Peter Francissen, Kennedy Ware, Justin Verlinden, Chris Saladin, Dan Herrera, Deanna Bender, Marielena Castillo, Michael Daniels, Phoung Nguyen Nam (Chloe),"Tom" Tiger, Dr. Jeff Ratliff-Crain (missing: Crystal Gray and Cindy Morales)