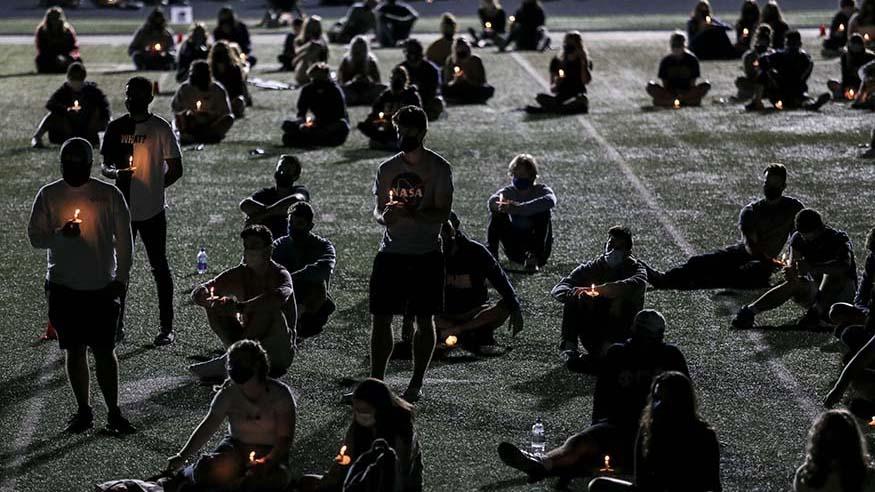 News
Vigil for Lives Lost
The lights of Lindberg Stadium were dimmed Thursday night and candles lit while more than 400 students said the names of Black lives lost.
The Vigil for Lives Lost was organized by Jacob Washington '21, president of the Black Student Union, and Brett Niederer '21, among others, and assisted by many student groups.
• See Vigil for Lives Lost on YouTube.
• The Dispatch/Argus: Augustana vigil remembers Black lives lost.