Augie Works December 2019
New Employees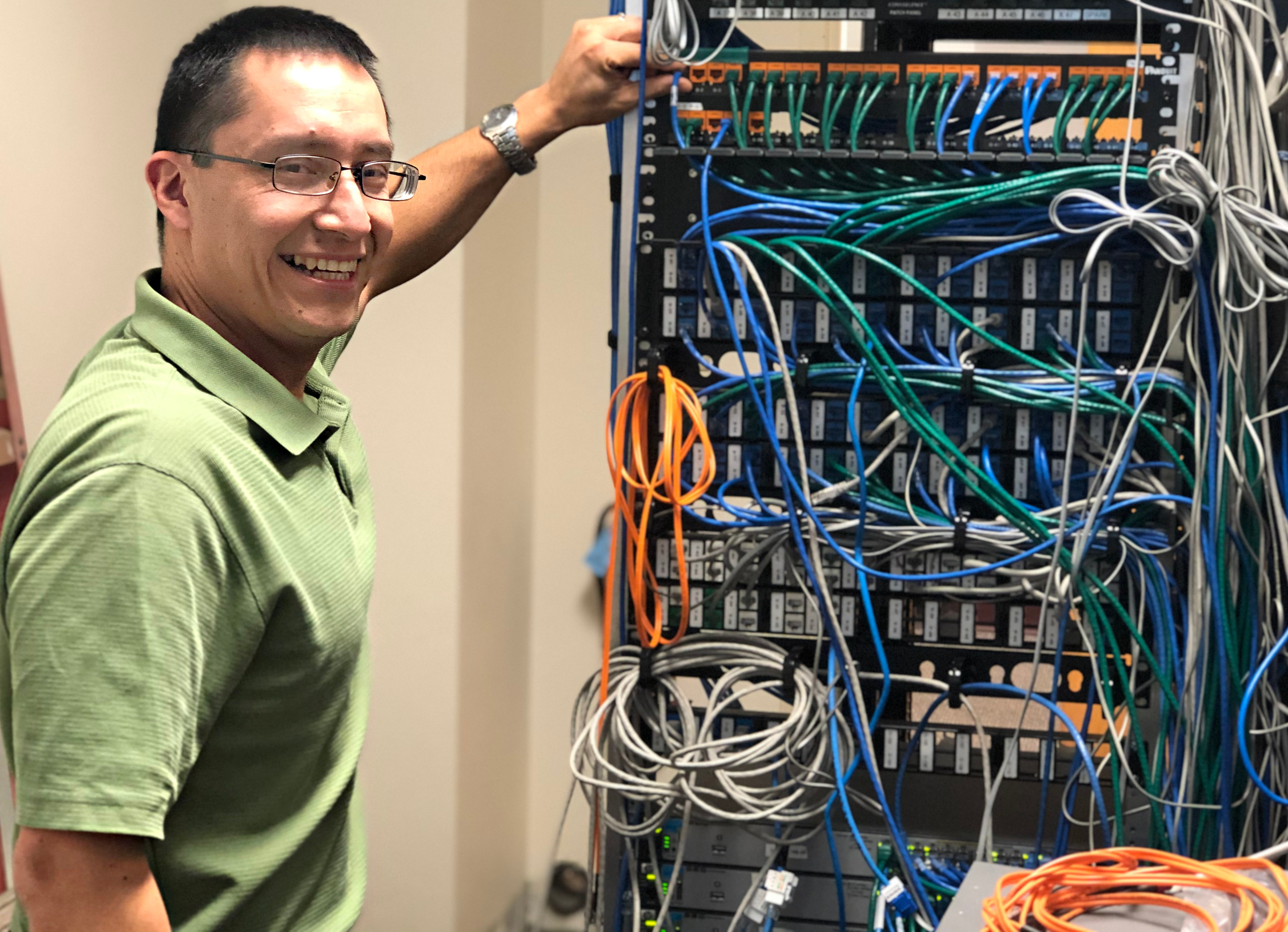 Coming Attractions
Holiday Luncheon 
Dec. 12.  11 a.m. - 1 p.m Gerber Center   Come wind down during finals week and enjoy a free holiday lunch at the Gerber Center with your colleagues. Please present your Augustana ID at the front. 
Wellness Points
Dec. 13   Have you earned all your wellness points for the year? Stop in to Human Resources to collect your wellness gifts. After the 13th they will no longer be available.
Dahl President's Home Open House
Dec. 13.  11 a.m. - 1:30 p.m.  Always wondered about the beautiful house located in the woods just off the slough path? President Bahls and his wife Jane are opening their doors and welcoming you in to enjoy the annual holiday open house. 
Holiday Break
Dec. 24-Jan. 1  Holiday Break & Campus is closed.  We hope you have a restful holiday break.  See you in 2020!
Pop in and Play
Jan. 18  Pop in and Play at Pepsico.  Mark your calendars and plan to bring your family to the PepsiCo recreation center between 1-4pm on January 18th.  We'll have a bouncy house and all the recreation center activities ready for you and your family to blow off some winter steam.
For your benefit
Getting sick is never convenient and finding time to get to the doctor can be hard.  For those of you on the Augustana health plan you may want to consider using MDLIVE for non-emergency medical issues.  This tele-medicine is also available for behavioral health needs.  MDLIVE doctors or therapists can help treat the following conditions and more:
General Health
• Allergies
• Asthma
• Nausea
• Sinus infections
Pediatric Care
• Cold
• Flu
• Ear problems
• Pinkeye
Behavioral Health
• Anxiety/depression
• Child behavior/learning issues
• Marriage problem
There are three ways to access an MDLIVE provider.  Each of these methods has a co-pay of $10 for the traditional health insurance plan.  
Visit the website:  MDLIVE.com/bcbsil

Mobile app:  Download MDLIVE app from the Apple App Store or Google Play Store

Call MDLIVE at 888-676-4204
Ask the Expert
At this institution of higher learning, we are a community of experts! So, every month Augie Works will ask a campus expert to provide some advice or a how-to. 
This month, we ask: 
All my friends and family members are excited about the holidays but I can't seem to catch the spirit and am overwhelmed by all the extra activities, baking, parties, and gift buying that lies ahead.  Any tips for coping during this season of peace and joy when I feel just the opposite?
Director of Student Counseling, Bill Iavarone and our counseling staff respond:  
The first thing we need to ask ourselves is "what am I saying about myself or the world that causes my sadness or anxiety?"
Most likely, we are appraising ourselves in such a way as to say: "I won't be able to handle it," "I am alone," or "I am not going to have any joy this holiday season."
There are an endless number of more useful thoughts, but any thought that contests a well-worn appraisal has to be personally relevant in order to convince us that the old appraisal is dysfunctional and needs to be replaced. In this case, some potentially more useful thoughts could be:
"I am feeling very alone, and that is not what the holidays are about. I need to pay attention to myself and let the people that care about me take care of me right now."
"I am overwhelmed, and that's okay. I am going to ask my friends and family to help me out, so we can handle it together."
"I'm more important than the things I do, so I am going to cut some things out of my to-do list. People will understand if I let them know how I am feeling."
The point of these thoughts is to contest the dysfunctional appraisal: "I'm helpless," "I'm alone," or "I'm hopeless." Thinking about ourselves in this way is never useful and will often cause us to shut down and strain our relationships with loved-ones, which only exacerbates these self-appraisals. Over time, these appraisals become automatic and generalized and can lead to mental health disorders. Thankfully, any appraisal can be changed with enough effort and motivation. And if we bring these appraisals into our awareness and contest them, we can look forward to the holidays, because we are changing our inner narrative. In the end, the holidays are all about the stories we share with each other, so we need to make sure we are telling the best story to ourselves.
For more specific coping skills for the holiday season, please visit the following blogs, as they have
helpful tips to keep us thriving through the holiday season:
9 Steps for reducing stress this holiday season
Community and family news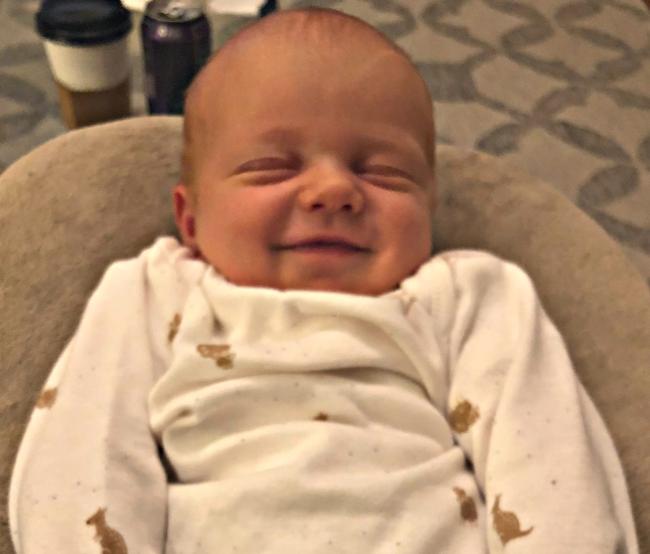 Pastor Richard Priggie, chaplain, was able to welcome his first grandchild Madeleine Ruth Hurty born November 8th, 2019. Pastor Priggie and his wife are just thrilled to become grandparents!
Ryan Lundeen '13, chemistry storeroom assistant, and his beautiful bride Samantha '15, wed at Augustana's ascension chapel on November 9th. The photo submitted was taken in Founders courtyard.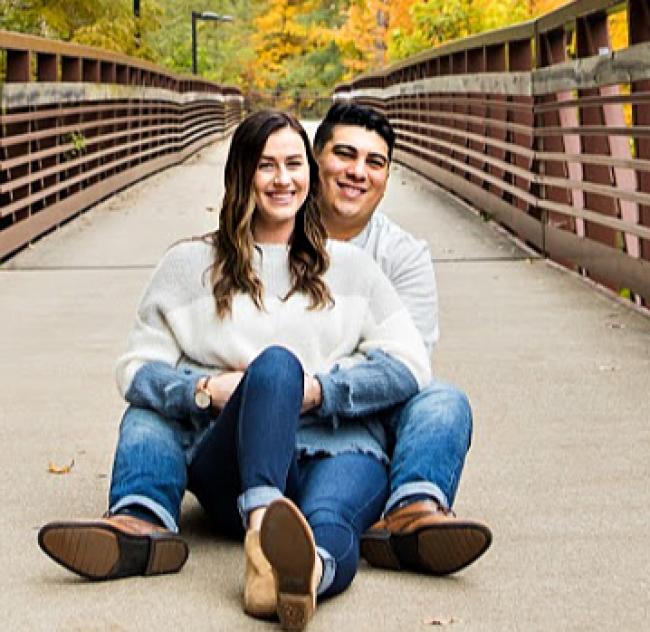 Jenna Lawrence '18, campus visit coordinator, with her fiancé Alex '19, pose over the slough path for their engagement photo. They are set to get married  May, 2020. 
Augie Works is a monthly newsletter for Augustana College employees from the Office of Human Resources. If you have any questions or comments, please contact Brittni DeGreve, Office of Human Resources.