Augie Works March 2020
COVID 19 Update
We know lots of us have questions right now about the college response to COVID 19.  We encourage you to check the Augustana webpage devoted to this subject for updates.  You can easily access current and past communications as well as college guidelines for decision making.
 We recognized the tension and anxiety that exists across the globe related to COVID 19, and some of that tension has made its way to our campus. Please know that your role in calming our students and understanding their concerns is appreciated.
New faces to campus
This month we have 3 new colleagues who joined the Augustana community. Please give them a warm Augustana welcoming when you meet them on campus.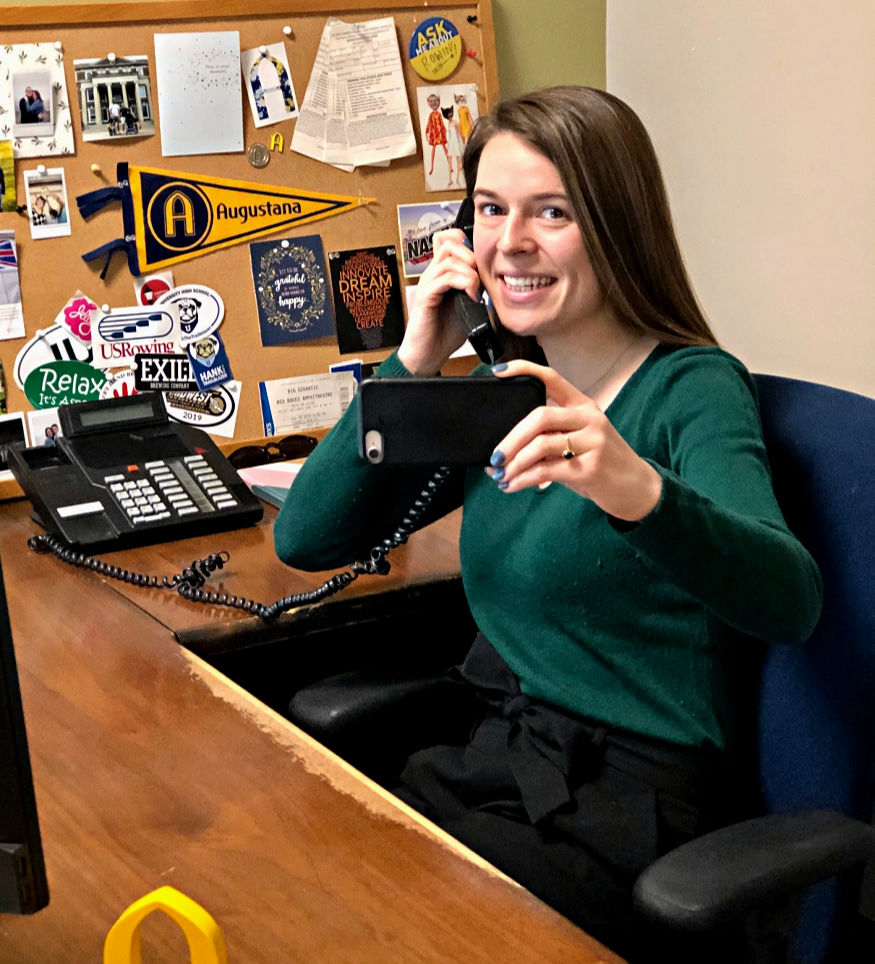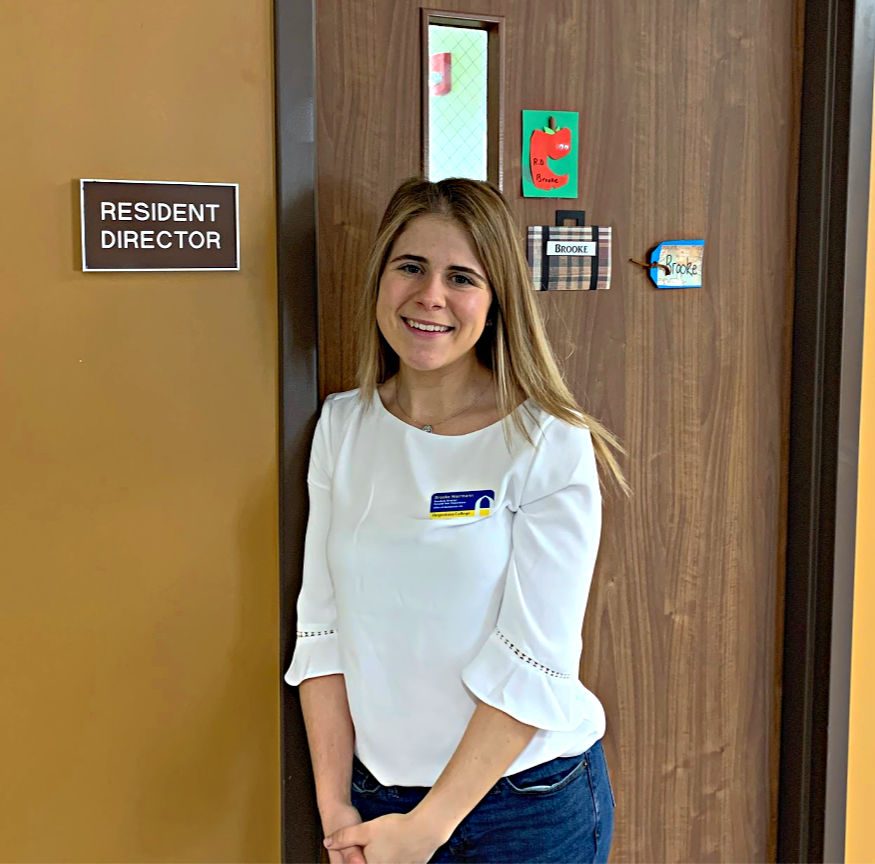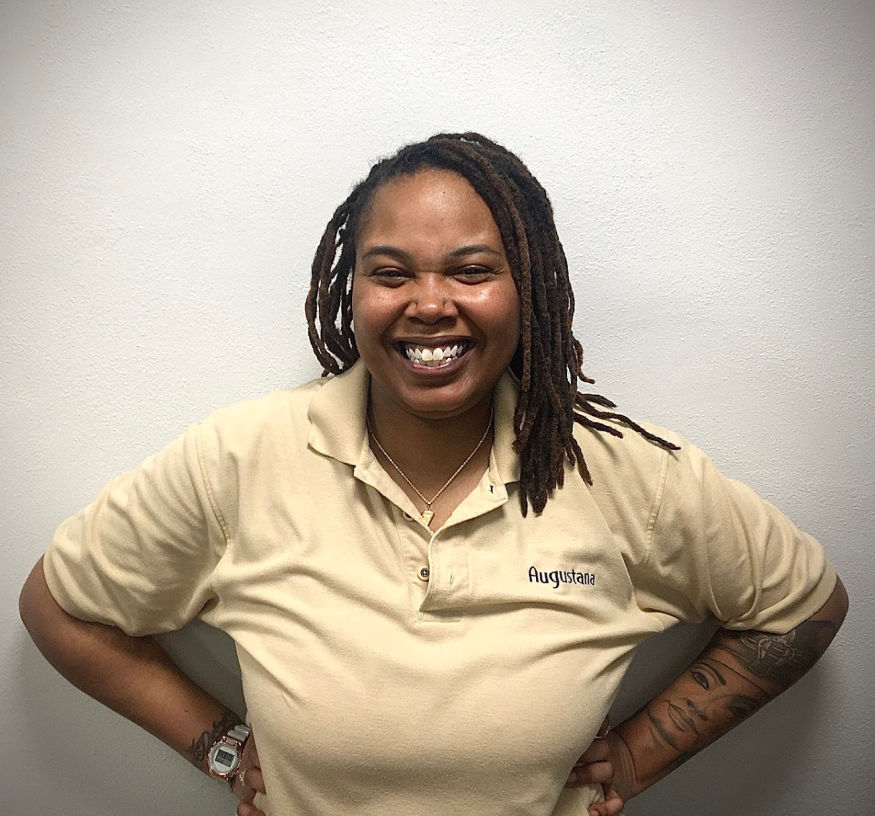 Coming attractions
Spring Clean Up Day
May 8: Mark your calendars for this event that continues to grow year after year! Let's show our Augustana pride and make this campus shine for our future graduates. More details to come soon.
Retirement Celebration
May 11:  3-5 p.m., Gävle Room This event is always a special time. This allows for us to come together and show our appreciation and recognition for the long-time employees who have helped make Augustana great over their many years of service. There will be appetizers and beverages available.
For your benefit
You may have noticed some changes to the Arches employee information section. Over the past two years, the college has introduced several new features that are now available.  
Earnings statements
Arches has earning statements archived for your convenience. Not only does it contain information about the deductions from your pay for benefits and taxes, but it also contains information about time off that is available to non-faculty employees.  
We encourage you to check this information on a regular basis to make sure you are comfortable with the benefits and tax decisions you've made.
Tax information 
If you've signed up for e-delivery, your W-2s will be archived here and available for download whenever you may need them. The 1095-C document containing benefit information is archived here as well. 
If you haven't signed up for electronic delivery, take a minute this month and you'll save yourself time in the future.
Direct deposit 
If you've not yet taken the plunge to have your pay automatically deposited, we hope you'll consider making this change. Not only does it save paper and postage costs, your paycheck is generally available 24-48 hours sooner than a printed copy. And, it eliminates the risk of a lost or stolen paper check. To make the change, just contact Jean Choate.
Community connection spotlight
Each month we will feature a local nonprofit, a bit about the organization and Augustana employees who choose to volunteer.  We hope this might create some additional connections for those of you looking for ways to give back to the community. This month we are featuring the John Deere Golf Classic and volunteers Karen Dahlstrom and Mike Egan:
What is the mission of the JDC?:  This is a golf tournament and so much more. As a not-for-profit corporation, the JDC cares deeply about contributing positively to the quality of life in our community through financial contributions to charities and promoting volunteerism. 
Why do you volunteer?  
Karen:  I love golf, which is what the initial attraction was for me, and what specifically prompted me to volunteer with the Standard Bearers. Is there a better volunteer opportunity in the QCA than to be "inside the ropes" with professional athletes?! As the years have gone on, though, it's the JDC's charitable and community contributions that have kept me coming back. I truly feel like I'm part of something bigger than myself and have met incredible people along the way. I love playing a small part in the Quad Cities' largest event! 
Mike:  My first year as a parking volunteer was 2013, and I did it because my kids' school (Jordan Catholic in Rock Island) is one 9 organizations who use it to raise funds.  By working a shift in the parking lot, I was helping the school earn about $2000 as its cut for working the lots. In 2014 I went from being one of many parent volunteers at Jordan to being the Jordan leader that organized the Jordan JDC parking volunteers.  In 2015 I was asked to co-chair the entire Parking Committee, so my co-chair and I were now in charge of working with the leaders of all 9 community organizations to ensure that all six lots were staffed. While chairing the committee is a whole lot of extra work, it does put me in a position such that, if and when one of our partnering organizations chooses to stop working the JDC, I can reach out to other organizations so that they can have the fundraising opportunity.  In 2015 I brought Augustana groups into the JDC parking fold....first with Camp Kesem and now the Augie Jamaica Program....so currently an Augustana group manages one of the parking lots and earns over $2000 per year for its charity.
How can others get involved?  Every year toward the end of the academic year, I put out an email call to the Augustana community (students, staff, faculty) seeking volunteers for the Augie-designated parking lot.  Volunteers that answer a call are doing a good deed....they are helping the Augie Jamaica Program raise funds for the Kingston schools that the program works with (these schools serve a very high poverty student body).  Not only are they doing a good deed, but the JDC provides generous perks for each volunteer. Volunteers get free tickets to the JDC, a meal during their shift, and free round of golf at TPC Deere Run golf course....the site of the JDC and a course that otherwises charges $100 green fees for a round of golf.   Volunteer registration opens on April 15! Committee descriptions can be found at johndeereclassic.com/volunteer. Whether you're a golf fan or not, there are ways to be a part of this exciting event. The Marshals committee, in particular, is always seeking volunteers to monitor play and assist spectators on the course. See Karen or Mike Egan for more information or questions!
Ask the Expert
At this institution of higher learning, we are a community of experts! And each of us also has knowledge unrelated to the office or department where we work. So, every month Augie Works will ask a campus expert to provide some advice or a how-to. 
This month, we ask:
"My job has me spending more time at my desk than ever.  Can you recommend some quick stretches I can do at my desk to prevent problems?"
Shubhangi Agrawal, Certified Yoga Instructor here at Augustana and Yoga Doctor (India) response:
There are a lot of very negative physical reactions created when the body's not in movement. Between sitting eight hours a day and then standing in the elevator looking at your smartphone, the spine is being misaligned multiple times a day. Try these stretches and stress relieving exercises to help relax at your desk.
Slow Neck Stretches 
Sitting in a comfortable position in your chair, lean the head to the right and extend the left arm and hand toward the ground until you feel a deep stretch on the left side of the neck. Breathe deeply and hold for a few breath cycles, repeating on the other side. You can also try standing in Mountain Pose and stretching the neck to one side, gently pulling with the same hand. This be easily be done standing anywhere, even in a cubicle. "It eases neck tension and strain."
Sitali Breathing
This cooling breath is the perfect antidote to a long, stressful day. It releases tension in body and mind, as well helps us relieve stress and anger. This breathing exercise helps brings us to a more balanced and clear state.
To perform this refreshing pranayama exercise, sit in a chair or on the floor in an easy crossed-legged position with your eyes closed. Stick your tongue out and curl up its outer edges. (If you're having trouble tongue curling, try your best and form a slight "O" with the mouth). Inhale through the mouth, letting the air pass over the tongue, feeling a cool breath, and then exhale through your nose.
Other stretches you might want to include; that helps with tight muscle:
Posterior shoulder stretch
Hold one arm across your chest and pull the elbow into the chest. You should feel your shoulder gently stretching.
Office chair back stretch
While sitting reach both hands behind your back and around the chair. Group hands together and while arching your back move your chest forward. Take deeps breaths and hold the stretch for 30 seconds.
Seated hip stretch
Sitting up straight, place one leg over the other in a 90 degree angle. While pushing your knee down, lean forward and feel the stretch in your upper leg. Hold for a few seconds and repeat with other leg. 
Committee corner
Investment Review Committee
The Investment review committee is charged with serving as plan fiduciaries for the Augustana retirement plan.  Working with the experts at Plan Pilot, the committee reviews the performance of the 17 funds offered in the Augustana plan against benchmarks, as well as monitoring fees for administering the plan, and ensuring compliance with the plan document and relevant federal and state regulations.  Highlights of the past year include:
 
ERISA review and update of our plan and plan documents

A new retirement plan loan process

Review and selection of an IRA rollover provider

Transfer of mutual fund balances to retirement choice contracts
Those currently serving on this committee are Oliva Melton, Lisa Szafran, Kristen Reinhardt, Jacob Bobbitt, Ashley Kilker, Laura Ford and Kirk Anderson.
Community and family news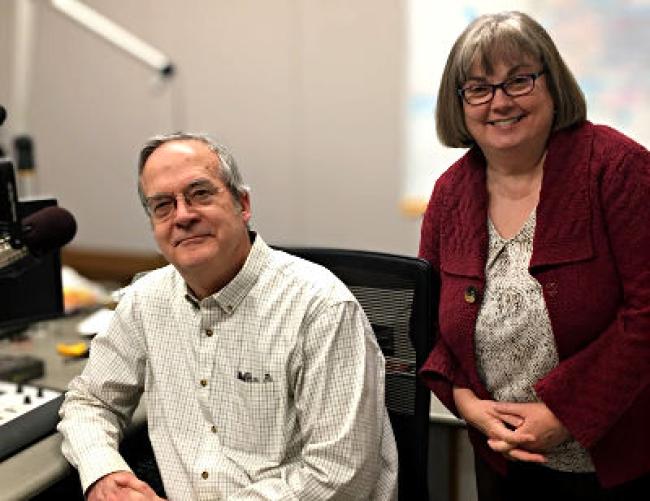 We are proud to announce that WVIK News has won TWO news excellence awards from The Illinois Associated Press.
They are, Best Spot News:  "Liggins Sentences to Life"  which was covered by Michelle O'Neill, Herb Trix (pictured) and partnered with Scott Reeder. As well as Best Sports Report:  "Shrinking Minor Leagues Could Affect Local Teams" done by Zach Wilson, former student of Augustana.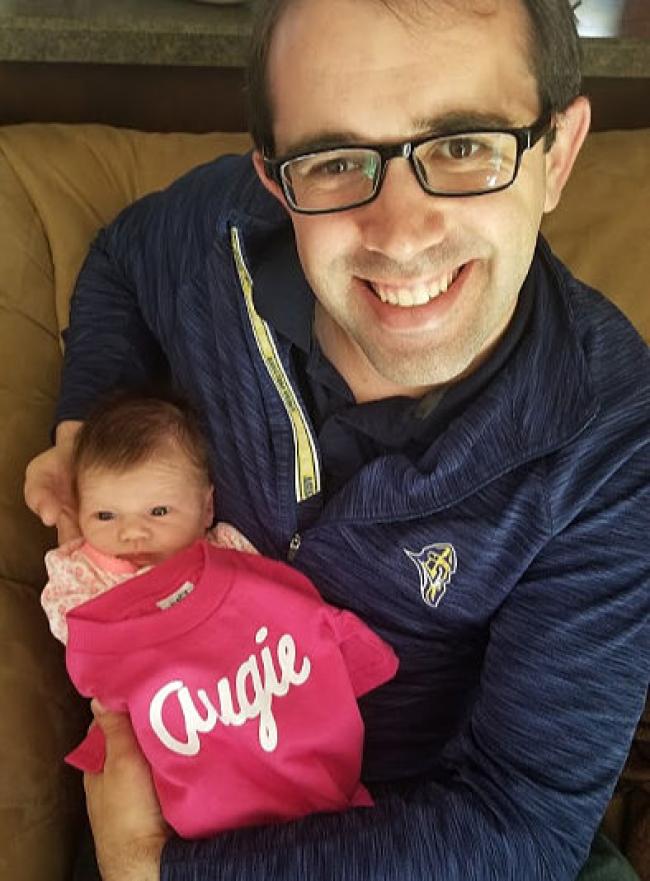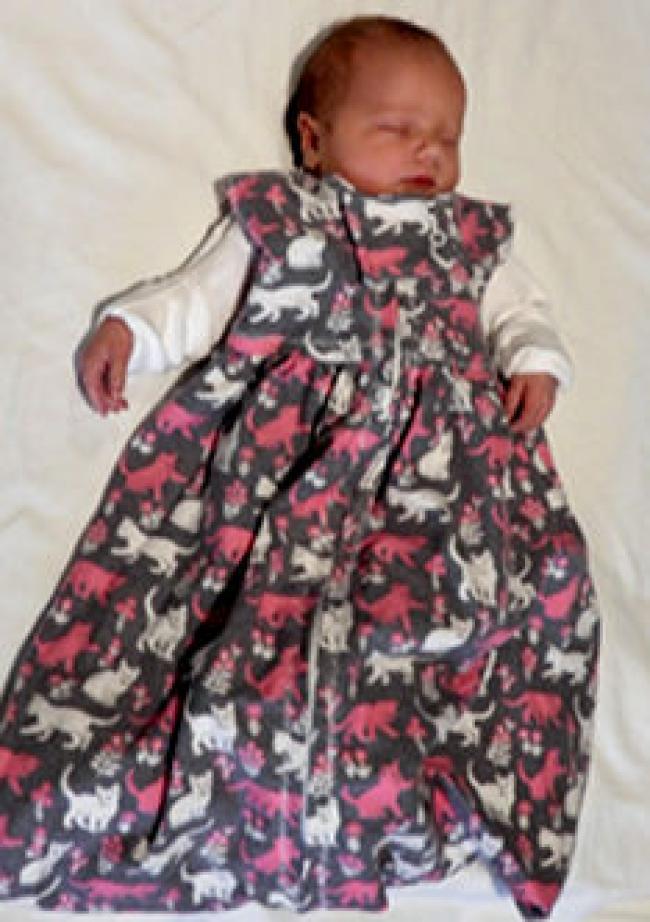 Proud first time uncle, Jacob Bobbitt (business office), poses with his new niece Alexis Rose Bobbitt. She is already preparing to be a Viking! Awwww
Alexis is one of the lucky ones that was born on leap day this year, Feb. 29, to the parents of Brian and Sarah Bobbitt who reside in Morton, Illinois. They can't wait to jump into this new adventure of parenthood.
Forrest Stonedahl (math and science) and family are excited to announce the birth of their newest addition Katalia Wren Stonedahl. Katalia was welcomed into the world at 6:40 p.m. on February 20. 
Augustana's first year students Amber and Amy Haskill, daughters of Alli and Dan Haskill (csd) have been recognized for the Jefferson Awards presented on WQAD news. The women started a nonprofit organization called Closet2Closet which provides Quad City preteens and teenagers in foster care or that are homeless with quality dress apparel. Click here to watch and learn more about the organization and how you can help! 
Have some clothes you would like to donate? Visit their web page here. 

In the Works is a monthly newsletter for Augustana College employees from the Office of Human Resources.
 If you have any questions or comments, please contact Brittni DeGreve, Office of Human Resources.