A focus on experiential learning and a liberal arts foundation with a natural balance of the arts and sciences make Augustana a great place to prepare for continuing with professional study of music therapy. Most Augustana pre-music therapy students double major in music and psychology; all work closely with an advisor to complete the requirements of Augustana's advising track for music therapy, preparing students for entrance into graduate-level licensure programs in music therapy.
Distinctions
The $13-million reinvention of Bergendoff Hall of Fine Arts was completed in fall of 2023, creating music facilities—ensemble and practice rooms, classrooms and offices, and the new Hamann Concert Hall—to match the high quality of Augustana's musicians. 
Students of any major may audition and apply for Augustana music scholarships, from $500 to $4,000 annually.
Twice as many Augustana students double major than the national average for undergraduates (about 50% compared with about 25% nationwide), adding flexibility to their career options and versatility to their skillsets.
Graduate spotlights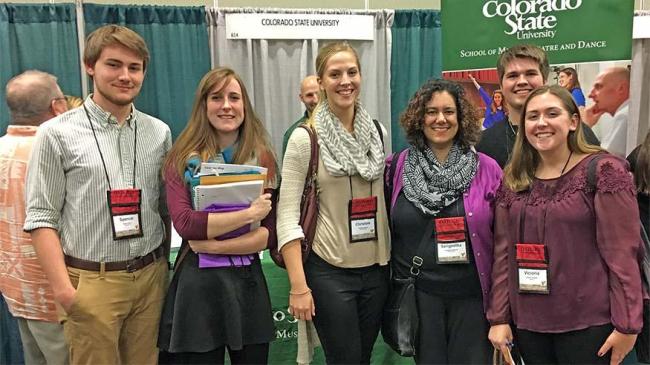 Victoria Kleeman
Board certified music therapist, Belleville Area Special Services Cooperative, St. Louis, Missouri
B.A., Augustana, 2018
M.A., music therapy, Maryville University of Saint Louis, 2022
Sean Harty
Board certified music therapist and piano instructor, Evanston, Illinois
B.A., Augustana, 2018
M.A., music therapy, Augsburg University, 2021
Joshua Morano
Music therapist for Music Speaks, Madison, Wisconsin
B.A., Augustana, 2018
B.A./music therapy equivalency, Western Michigan University, 2020
Christine Nyquist
Founder, Juneau Music Therapy LLC, Juneau, Alaska
B.A., Augustana, 2015
M.A., music therapy, Colorado State, 2018