Pre-Physician Assistant
For information about the program, contact Dr. Tierney Brosius, 309-794-3430, in biology.
About the program
Physician assistants practice medicine under supervision by a physician. PAs do exams, diagnose and treat illnesses, and can assist in surgeries.
Augustana's pre-physician assistant advising program prepares students for the entrance requirements to any physician assistant graduate program in the country.
Besides taking challenging coursework in biology, chemistry and physics, Augustana pre-physician assistant students are encouraged to take advantage of the college's strong liberal arts foundation by taking classes in other areas of interest. Beyond their requirements of a bachelor of arts degree and strong science curriculum, pre-physician assistant programs may give consideration to students with a broader, well-rounded education.
Class sizes are small, with highest numbers around 60 students. All professors teach both the lecture and lab portions of their classes, ensuring continuity and connection between theory and practice.
The 114,000-square-foot Hanson Hall of Science houses the pre-health programs and the departments of biology, chemistry and physics. Special facilities include high-tech individual labs for anatomy and physiology, cell biology, genetics and human cadaver dissection, among others.
Augustana ranks among the top 60 U.S. liberal arts colleges in the sciences, based on the number of graduates earning Ph.D.s.
Clinical experience
PA programs often look for evidence of successful clinical experience in undergraduates seeking admission to their programs; Augustana faculty encourage students pursuing physician assistant programs to acquire 1,000 hours of clinical experience over their four years. Augustana's faculty mentors work with the Career Center to assist their physician assistant students in finding clinical placements at a variety of hospitals, rehabilitation centers and nursing facilities throughout the Quad Cities.
Through internships, students can earn college credit while gaining clinical experience. Some students take positions as research assistants in university labs around the country during the summer. One example is Augustana's intensive internship program with the Texas Medical Center in Houston — one of the nation's top two cancer medical research centers — where students conduct research with mentors who are leaders in health-related areas ranging from cancer to molecular genetics.
Physician assistant programs
Graduates of Augustana's program achieve success in physician assistant programs around the country. They attribute their high performance in PA schools to strong undergraduate preparation in the sciences and well-rounded background, extensive clinical work and research, and close connections with faculty.
What Students and Alumni Say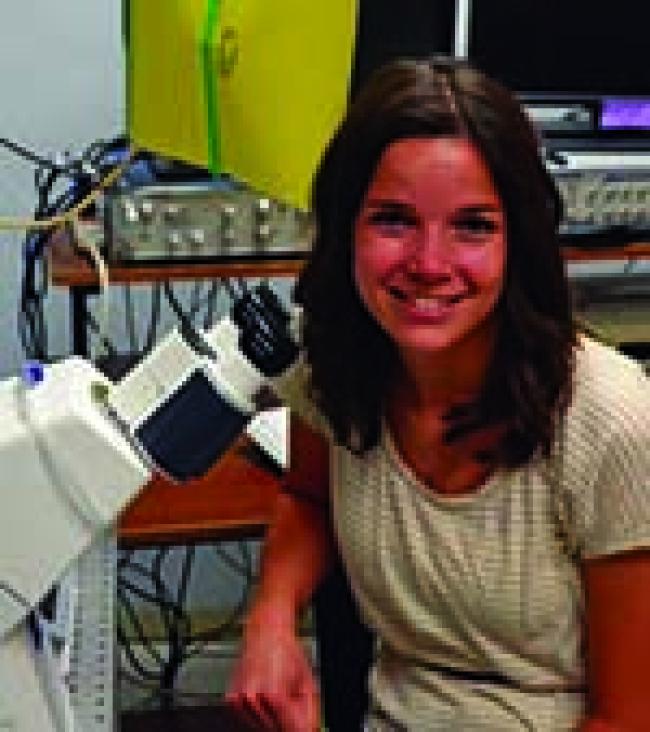 Allison Lattanzio '13, biology and neuroscience/pre-physician assistant; Graduate student at Midwestern University, Downers Grove, Illinois
"My Augustana education, in addition to opportunities such as research and internships, completely prepared me to be successful in my PA program. The support, knowledge, and high expectations the professors at Augie had for me has made me a confident student, ready for not only the information, but also the fast pace of PA school."
Jennifer Vanderpool '15, biology and neuroscience/pre-physician assistant major, biochemistry and French minor
"The thing I like most about Augustana's pre-PA program is how close the whole department is. Because it is a newer field, we all get to know the other students and who goes to what PA school, and then more information gets passed down. I have a friend who went to Midwestern and she's been coaching me through my final years at Augie so that I can be even more prepared. Augustana also has great relationships with the schools in this area, such as the University of Iowa and Midwestern University. The PA schools love to see our rigorous coursework and trimester calendar, since most PA schools are on trimesters as well. The PA program is truly beginning to flourish, with more and more students expressing their interest."