Augustana offers a major and minor in psychology.
Careers and internships
Recent graduates have completed PhDs in cognitive, clinical, social and quantitative psychology, behavioral neuroscience, as well as and master's degrees in counseling, industrial organizational, social work and political science. Others have gone on to law and medical schools, nursing, and physical and occupational therapy.
Recent graduates are employed by the Family Resources social services agency, Quad Cities Autism Center, Peace Corps and AmeriCorps. They are teaching English in Asia and working as substance abuse counselors, college admissions counselors, a behavioral health technician and a youth minister. Others work in sales, marketing and human resources.
All take Basic Issues in Psychology, a course that covers careers and graduate school plans and helps students weigh their options.
Students get clinical experience in a community placement for at least 40 hours. Students also may spend a term volunteering at a community agency and developing research based on the experience. Some recent graduates were so successful in their clinical placements, they were hired full-time after graduation.
Recent graduates:
Emily Grooms '17 is a graduate student in the Specialist Program in School Psychology, Western Illinois University.
Kayla Jackson '17 is in the master's program in educational measurement and statistics at the University of Iowa.
Emily Murphy '17 is pursuing a master's in clinical mental health counseling at Northern Illinois University.
Nadia Panasky '17 is employed at the Center for Alcohol and Drug Services, Davenport, Iowa, where she interned as a student.
Carissa Thalmann '16 is a case manager at UCP Sequin, a non-profit to help individuals with developmental and intellectual disabilities.
About the program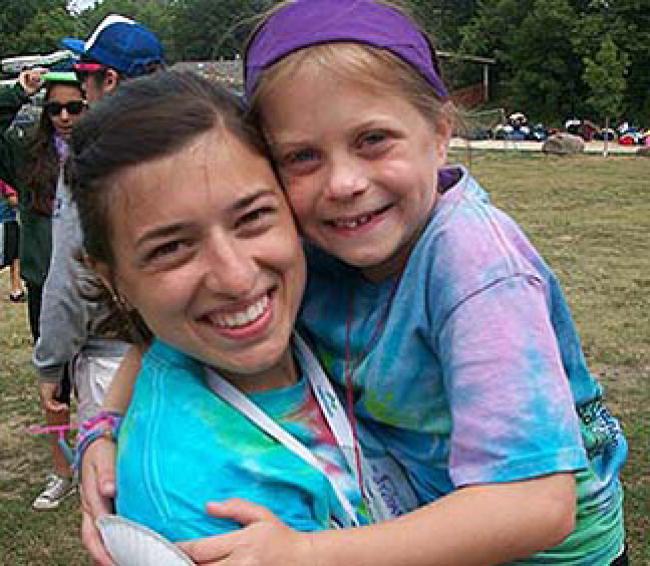 Augustana College offers a major and minor in psychology, in a program that has adopted a developmental approach — identifying skills, such as writing and critical thinking, and setting assignments to develop these skills throughout each student's curriculum. All students engage in experiential learning by completing a clinical placement or research with a faculty mentor.
The 12 full-time faculty all have the Ph.D. Besides teaching and research, the faculty view advising as an important part of their work. Working with their advise, all psychology students create an extensive portfolio of their customized learning and research experience, to help determine their professional path.
Students complete Senior Inquiry, a focused, topical capstone project. In the psychology department, students develop a research proposal and complete a research project, concluding with a formal oral presentations.
Many students of psychology participate in Psychology Club and/or are members of Augustana's chapter of Psi Chi, the national honor society in psychology.
Augustana participates in several undergraduate, graduate and professional research conferences and encourages students to present their research. Examples include the Tristate Undergraduate Psychology Conference, the annual convention of the Midwestern Psychological Association, and the Association for Psychological Science. Students also can receive travel grants and have been able to present their work in Toronto, New York City, San Francisco and Havana, Cuba. 
What students say
Joshua Symbal '16, psychology
"The Augustana College psychology department was where I found a home on campus. Through casual conversations and professional dialogues I was able to grow as both a person and as a young professional. The experiences that I had as a student doing things such as independent research, presenting at a professional conference, and working with a therapy dog all have prepared me for my future in the field."
Simone Roby '14, psychology and women's & gender studies
"The only thing I expected coming into Augustana was that I would leave with a degree in psychology and (hopefully) a few good friends. I didn't realize that I would have the academic, professional and personal experiences that have allowed me to lead others (in multiple student groups) and develop/explore my interests. I also would not have expected my growth in social awareness or aspirations to become a lifelong learner."
Astrid Tello-Rodriguez '13, psychology and Spanish
"My peak experience was the trip I took last February to Guatemala with the psychology department's Childhood in the Developing World class. It was such an amazing experience because working with different NGOs in such a new environment helped reaffirm my career goals and helped me realize that I want to some day work with an international social service organization."