How to get a student job on campus
All degree-seeking students registered at Augustana at least half-time (4 credits) may apply to work on campus. Student workers are paid $8.25 an hour. They may work up to 10 hours a week.
Getting started
✓ Look for a job using Handshake. Students are encouraged to search at the start fall term, and to visit the Office of Career Development to find out about job postings.
✓ Follow the directions to apply for jobs, or make an appointment with a career counselor.
✓ Read the Student Employment Handbook and electronically sign the acknowledgement form. (Handbook also is available as a PDF)
✓ Fill out required tax forms and show identification. (Those who didn't do this at summer registration may do so at the Payroll Office in Sorensen Hall.)
✓ Attend a training session on employment. Training is held twice a term. It will be on the career events calendar.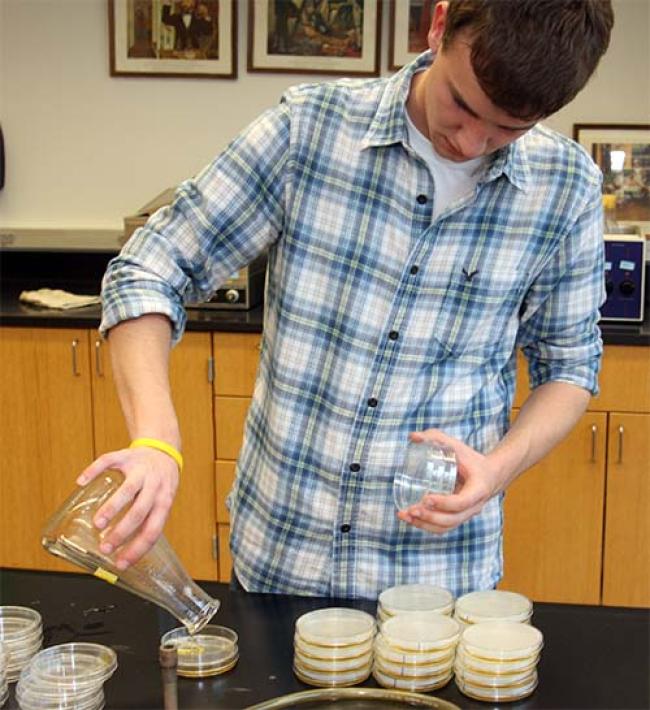 Sample jobs
Residence hall desk assistant
General office assistant
Departmental assistant
Lifeguard
Centennial Hall performance staff
Dining Services and catering
Library assistant
PepsiCo Intramural assistant
Bookstore worker
Facilities (grounds, paint crew, etc.)
Questions
If you have questions about student jobs, contact the Office of Career Development, Olin 123; 309-794-8614.
Augustana does not guarantee employment, nor is there any guarantee that students eligible for Federal Work Study will earn the entire amount listed on the award notification. For information about Federal Work Study eligibility, email or call the Office of Financial Assistance, 309-794-7680.