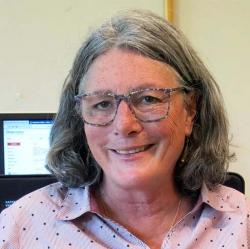 Chris Schafer
Director, Thomas Tredway Library
Dr. Chris Schafer joined Augustana College as director of the Thomas Tredway Library in July 2018. She brings 20 years of experience working in college and university libraries.  
Most recently, she served as dean of library and information services at Metropolitan State University. Previously, she directed the Vogel Library at Wartburg College.  
Dr. Schafer graduated from Luther College, completed a master of library and information studies at the University of Hawaii at Manoa, and holds a doctor of education degree from the University of St. Thomas.
Specializations: Library
Education
B.A., Luther College
M.L.I.S., University of Hawaii at Manoa
Ed.D., University of St. Thomas