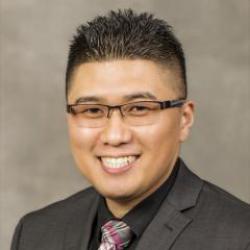 Hyeong-Gyu Choi
Assistant Professor of Business Administration
With ongoing research in digital marketing and its implications on consumer strategy, his research interests are marketing ramifications of social media, consumer media consumption, big data and marketing analytics.
At Augustana College, his primary pedagogical contributions include Marketing Principles, Strategic Promotion and Advertising, Marketing Research, and Business Statistics.
Outside of work he enjoys spending time with his wife, son, and two furry children.
Specializations: Digital Marketing, Consumer strategy, Business analytics
Education
B.S., Ohio State University
M.B.A., University of Findlay
M.L.R.H.R., Cleveland State University
Ph.D., University of Memphis