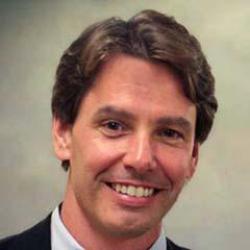 Jason R. Peters
Professor of English
Jason Peters received his B.A. from Calvin College and his M.A. and Ph.D. from Michigan State University. His teaching interests include British and American Romanticism, Catholic fiction, and environmental literature; his research past and present has centered on Owen Barfield, Wendell Berry, Flannery O'Connor, and the Southern Agrarians.
He is one of the coordinators of the Environmental Studies program at Augustana and a faculty advisor to the Augustana Local Agriculture Society (ALAS), which maintains a vegetable garden on campus.
Every other year he teaches a course on the British Romantic poets and then leads students on a hiking tour of the Lake District in England. 
He has published on both British and American writers in such journals as Sewanee Review, South Atlantic Quarterly, Christianity and Literature, English Language Notes, Explicator, the Journal of Religion and Society, and Orion.  Recent publications include Wendell Berry:  Life and Work (University Press of Kentucky).
Specializations: Coleridge, American literature, British literature, Lake District, British Romantic poets, Wendell Berry
Education
B.A., Calvin College
M.A., Ph.D., Michigan State