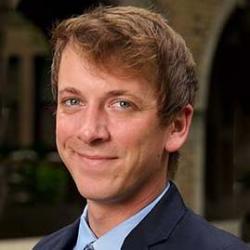 Kevin P. Carton
International and Off-Campus Programs Coordinator
Kevin Carton graduated from Augustana College, Rock Island, in 2010 with a bachelor's degree in French, Africana Studies, and Communication Studies.
Upon graduating from Augustana, he spent a year teaching English in France before joining the international logistics team at John Deere's Southwest Office Building.
Carton returned to Augustana as Arts and Humanities Career Counselor in May 2013, where his responsibilities included meeting with students for individual appointments, leading professional development workshops, directing international internship programs, and managing the visa and immigration documentation for international students as Augustana's Primary Designated School Official. Carton received a Master of Education in Global Studies from the University of Illinois, Urbana Champaign, in December 2015.
In 2017, Carton joined the Communication and Marketing team as Manager of performance tours and arts promotion, where he served as principal coordinator of events and communications for fine and performing arts programs at Augustana until January 2019, when he stepped into his current role of international and off-campus program coordinator.  
Actively involved in the Quad City music scene, Carton leads a regionally recognized piano based pop/rock group, Minus Six, directs two choirs at Christ the King Church in Moline, and serves as music director for Alleman High School's theatre program. An avid traveler with a strong interest in learning more about cultures outside the United States, Carton has traveled to 30 countries through educational programming and personal backpacking trips.  
Specializations: CORE
Education
B.A., Augustana College
M.Ed. in Global Studies, University of Illinois at Urbana-Champaign