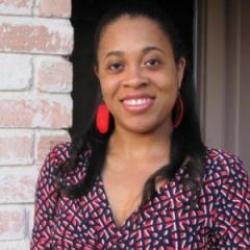 Lauren W. Hammond
Assistant Professor of History
Raised in southern and central Virginia, Dr. Lauren Hammond earned her B.A. in history and African and African-American Studies at the University of Virginia and her Ph.D. in Latin American History at the University of Texas at Austin. After completing her degree, she was awarded a Consortium for Faculty Diversity Postdoctoral Fellowship, which allowed her to develop a set of skills tailored towards serving students at liberal arts institutions.
Dr. Hammond's research interests explore the intersection of race, inequality and U.S.-Latin American relations. Her current project, tentatively titled "Black and Brown Neighbors: African Americans, Afro-Latin Americans, and the Good Neighbor Policy, 1933-1945," examines the ways in which African-American foreign policy observers employed Good Neighbor rhetoric and an Afro-diasporic politics to advocate for Afro-Latin American populations in the face of U.S. imperialism.
As a historian of Latin America and U.S.-Latin American relations, she believes knowledge of the Latin American past is vital for students looking to understand contemporary issues in the region and the challenges Latin Americans and Latinos face in the United States today. As history uniquely equips students to think critically and relationally, her classes introduce students to historical inquiry through the use of primary sources, hands-on research and historical role play. At Augustana, she looks forward to developing Black and Brown Chicago, a course that investigates the long histories of African Americans and Latinos in the urban Midwest.
Before coming to Augustana, Dr. Hammond taught at Southwestern University in Georgetown, Texas, and Denison University in Granville, Ohio.
Education
B.A., University of Virginia
M.A., Ph.D., University of Texas-Austin