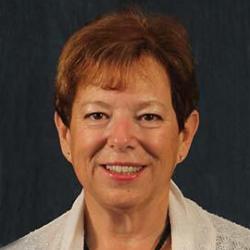 Marsha Y. Smith
Professor Emerita of Sociology and Anthropology
Some people believe that a journey is linear – traveling from point A to point B in the most direct fashion.  Students often enter my Sociology senior inquiry research classes with that same expectation. Ask a question; follow the appropriate procedures to arrive at the RIGHT answer. Done.  But they soon learn that research seldom travels the most expeditious or efficient route. It is fraught with unknowns, ambiguities, questioned assumptions, occasional successes and many failures.  Research is weblike, as concepts  and causal relationships emerge, transform, are tested, retested, change again, transformed again, yet often are still embedded within a web of relationships, a web of discourse,  and in a community of teachers and learners.
As a Sociologist, I work with students to develop their own special areas of analysis doing survey research. Over the years my students have presented papers at state and regional conferences and have even won monetary awards for their work.
As an Asianist I have traveled many, many times to Asia introducing students to China, Japan, Taiwan and Hong Kong.  There is almost nothing more rewarding than helping students understand and appreciate places so far away from their own hometowns.
 My interest in women's and gender studies allows me a chance to encourage students to put their beliefs and concerns into action locally while they learn about global issues that affect women and children.
Throughout my development as an Asianist/Sociologist/Women's and Gender Studies Professor, it has been the web of concepts, issues, people, places and ideas that have molded and influenced my growth and development as a scholar.  I have been fortunate in the mentors and friends who have aided me and I hope that I can be a mentor to students who follow.  My journey felt almost impossible when I first came to Augustana. I hesitantly and tentatively tiptoed on gossamer strands flimsily connected together. Today, despite my 5' stature, I far more confidently stride across the robust strands of my academic life as I introduce Asia, Sociology, and Women and Gender Studies  to my students through coursework, readings, and independent research, theirs and mine. My journey has been rich and rewarding, centered in a web of teaching, reading, writing, and sharing my knowledge with students in my classes here and in Asia who will ultimately embark on exciting journeys of their own.
Specializations: Gerontology, Family, China and East Asian Studies, Research methods, Gender roles, Comparative social welfare, Women's studies, Population and demography, China and East Asian studies, Sociology, Anthropology, and Social Welfare
Education
B.A., Baldwin-Wallace
M.S., Ph.D., Purdue