You're admitted to Augustana – congratulations! What comes next?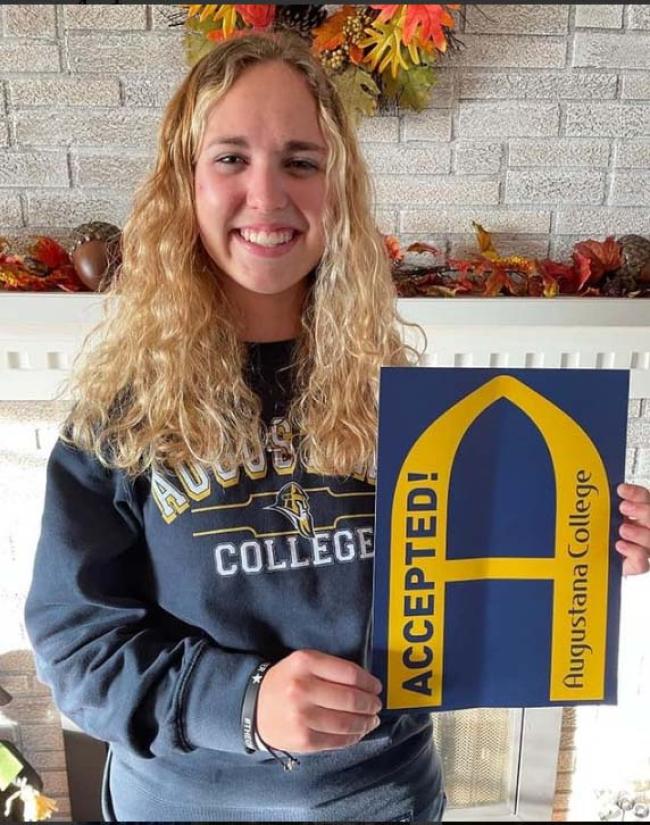 First of all, celebrate your achievement! You can think of ways, but one way could be to post your Augustana College acceptance using #Augie2026.
Connect with @augustana_illinois on Instagram, the Augustana College-Class of 2026 on Facebook, and Augustana_IL on Twitter.
Tell us more about yourself, using the admitted student questionnaire on your applicant status page.
Apply for financial aid. If you haven't already, complete the Free Application for Federal Student Aid (FAFSA) and Augustana's New Student Financial Aid Information Form (this can be found in your student portal). Your counselor will follow up with you once your financial aid package has been sent out.
Check out our scholarships. Augustana offers many scholarships: talent-based scholarships, departmental scholarships, Justice and Social Change Microscholarships, and more.
Visit, or visit again! Schedule a personal visit to campus to take another tour of this gorgeous place, sit in on a class or a practice, and meet with a professor, coach, extracurricular leader, and an admissions counselor.
Consider the Austin E. Knowlton First-Year Honors Program.
    
Boldly commit to your bright future! Submit your tuition deposit by May 1, 2022.
                    
In spring:
• Complete the housing questionnaire and submit the housing deposit: May 1-June 30.
• Get your roommate assignment and housing placement in mid-July.
• Attend Orientation and Registration in the summer, to select classes and connect with classmates. Watch for details about how to sign up.
Move to campus on Sept. 1 and experience Welcome Week Sept. 2-4, 2022.