Explore Augustana daily visit
Are you ready to uncover all the possibilities for success and exploration that await you at Augustana College?
You're invited to join us for a Explore Augustana, a small-group campus experience. 
You'll have opportunities to:
→ See campus during a walking tour with a student ambassador.
→ Hear from an admissions counselor during an information session
→ Learn how Augustana can become a home away from home as you uncover your passions, pursue your goals, and create lasting relationships.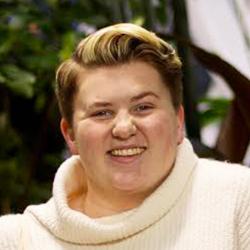 Sophie Reid | Class of 2020
"My visit to Augustana swept away any doubts I had created in my head. I chose Augie because I felt at home the moment I stepped on campus. The community embraced me before I was even a part of it."