American Scandinavian Association at Augustana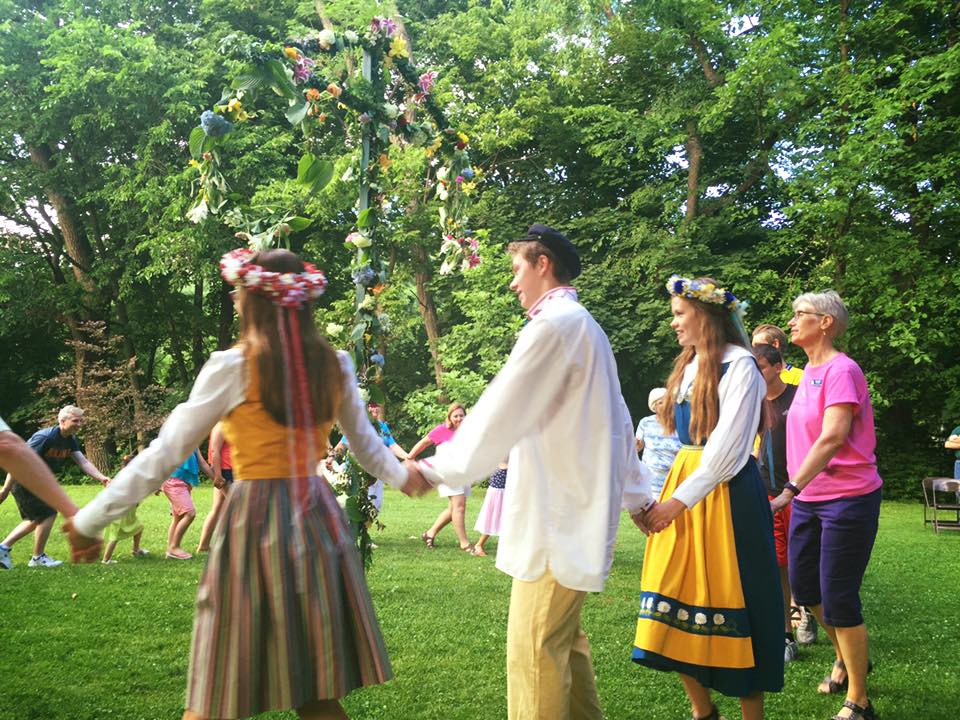 The American Scandinavian Association was founded in 1934 by a group of Scandinavians living in the Quad City area. We are an associate chapter of the American Scandinavian Foundation, headquartered in New York, and an affiliate of the Swedish Council of America, based in Minnesota.
The ASA aims are:
To stimulate and promote interest in relations and culture between the U.S. and all five of the Nordic countries
To preserve the Nordic heritage in Western Illinois and Eastern Iowa
To advance Nordic culture in the U.S. and U.S. culture in the Nordic countries
Some local annual celebrations include:
Yellow Pea Soup (Ärtsoppa) and Swedish Pancake Supper in January or February
Easter Craft Workshop in Spring (alternating with...)
Våffeldag celebration in March
Midsommar Fest in June
Concert by Swedish Jenny Lind vocal scholarship winner
Kräftskiva (Crayfish Party) in August
Lutfisk Dinner in Autumn, usually November (see our listing at Lutfisk Lovers' Lifeline)
Luciafest together with Augustana's Scandinavian Studies Program
Occasional bus trips to Chicago's Andersonville and IKEA stores
Watch Augustana's Scandinavian Studies program for their schedule.
The ASA welcomes new members. Annual membership fees are $10 per individual, $20 per family/household. Membership privileges include opportunities for participation in ASA activities and informational flyers.
Email us to request a brochure! Or mail membership payment (checks payable to "ASA") to: ASA Membership, Swenson Center, Augustana College, 639 38th St, Rock Island IL 61201-2296.