Augustana Vikings Esports
Are you ready? Starting in fall 2022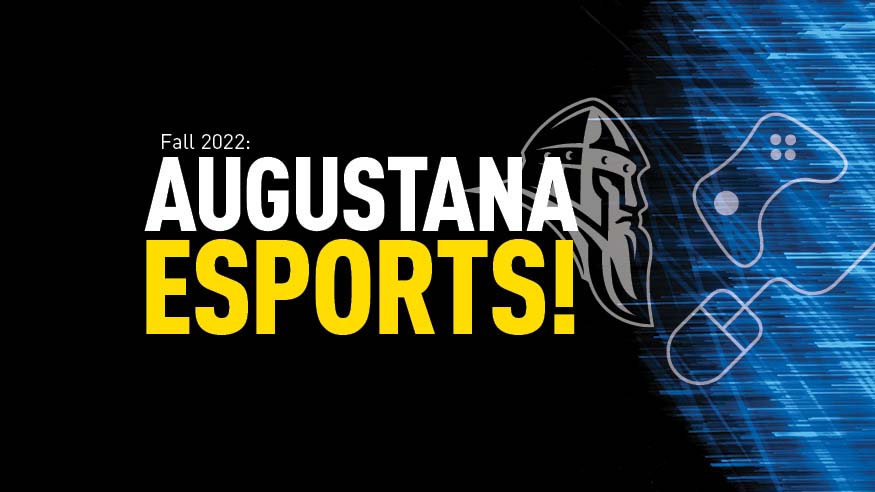 League of Legends, Overwatch, Rocket League, Madden NFL... If you're passionate about your game, you could be ready for college-level competition with Augustana esports.
Launching in fall of 2022, esports is the 29th varsity sport and the first all-gender varsity athletic team at Augustana College. Esports has been a club at Augustana since 2017.
Our esports team will compete against esports teams from colleges and universities throughout the United States and Canada during a regular season and title championships.
As an esports athlete, your training will include in-game drills, strategy sessions, physical training and nutrition, video review and more.
Like other Augustana student-athletes, you will focus on striking a strategic balance of intellect, character and spirit, becoming the best gamer you can be.
Want to be part of our team? Fill out the recruitment form and we will be in touch!
The Augustana Esports Center
Fuel your game in a high-tech setting including state-of-the-art PCs and monitors, video displays, A/V equipment, peripherals, next-gen video game consoles, and a library of PC and console games to check out. A newly renovated facility is set to open for varsity-level and recreational competitive gamers in fall 2022.
Esports teams
Whatever your skill level, you can try for your spot on the varsity roster for:
♦ Overwatch
♦ League of Legends
♦ Rocket League
♦ Madden
♦ NBA2K
♦ FIFA
♦ Sim Racing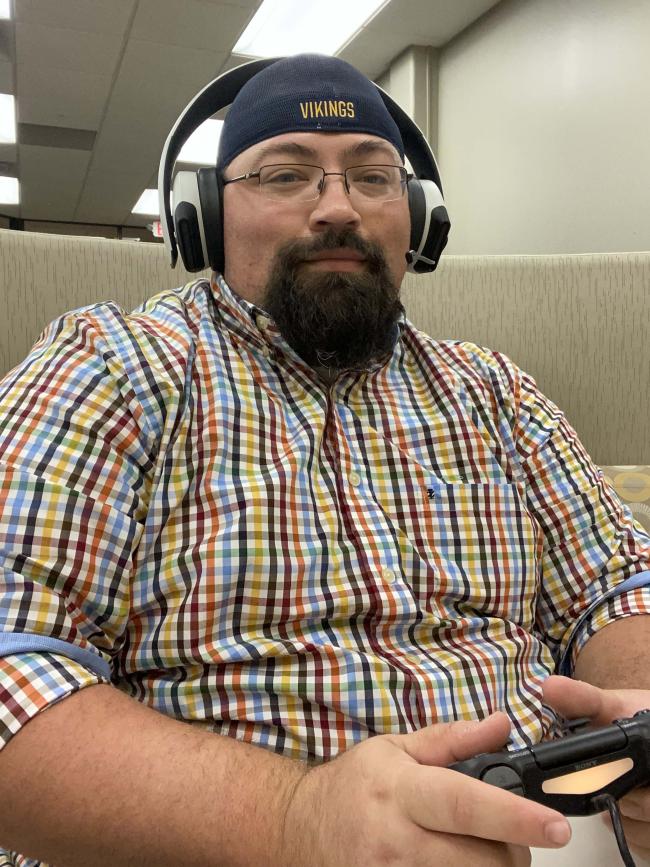 Coach Joe Loomis
Contact Coach Joe Loomis by email or at 309-794-8259. Team training and competition begin in fall 2022.
Coach Loomis is the first esports director at Augustana College. He formerly was the head coach of esports at Carroll University. He is on the advisory council for eClusion, a non-profit organization dedicated to inclusion and accessibility in gaming, and serves as a consultant and event organizer for the MKE Esports Alliance.
Along with recruiting, training and broadcasting for Augustana esports, Coach Loomis oversees Augustana's new esports center and recreational leagues. He is a member of the National Association of Esports Coaches and Directors.
Mission
Augustana esports fosters a value-driven, student-centered community dedicated to enriching student life on campus while creating a holistic approach to gaming culture and esports competition.
Follow us on social
Twitter: @AugieEsports
Instagram: @AugieEsports_IL
Facebook: /AugustanaEsports