Zac '01 and Kristin Larson want to match your gift
The Monthly Generosity Challenge for 1990-2001 grads will double gift dollars
Living intentionally and generously is important to Zac '01 and Kristin Larson — always has been.
"To me, giving isn't something you do after you've made it," said Zac Larson, founding partner of IntentGen Financial Partners. "Giving is something you do along the way to show yourself that you're making it and to help somebody else make it."
Zac and Kristin have generously supported the college in the past 20 years because his Augustana experience was one of the best chapters in his life. Equally important, as he has become more involved with the college as an alumnus, "I've learned more about how Augustana uses its money well, and it's given me confidence to give more."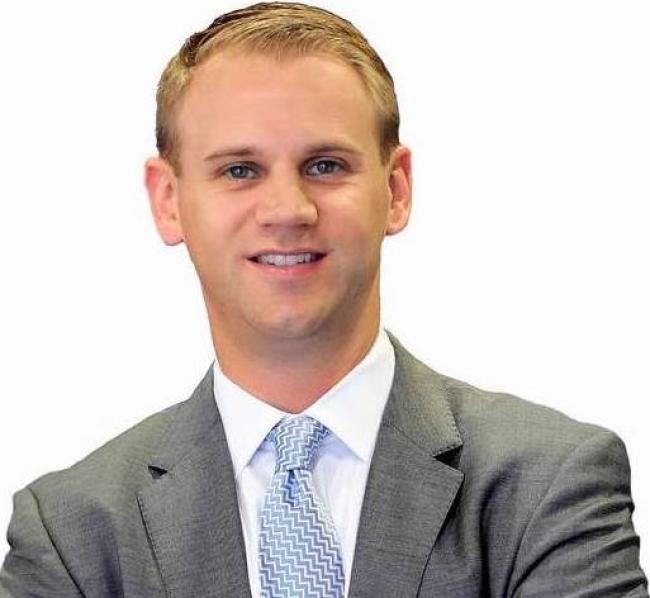 Beginning in May, the Larsons have committed to increasing their current giving by $1,000 per month by matching new monthly recurring gifts of $10 up to $100 from 1990-2001 Augustana graduates. The challenge will continue until the goal of $1,000 in new monthly gifts is met — for a total of $12,000 to be matched.
The Monthly Generosity Challenge is a first as it is for recurring gifts only and for every dollar given, Zac and Kristin will match it for the first year to benefit the Augustana Fund. A $10 monthly gift becomes $20 and a $100 monthly gift becomes $200. 
"Giving is about something much bigger than ourselves, and I love that we can be part of that at Augustana," Zac said. "I want to invite other graduates of the 1990s and 2001 to experience the joy of making that commitment to live and give intentionally by supporting current students."
How special is this challenge? It creates an additional $24,000 in annual support to help empower Augustana students to be bold leaders in their work and in their communities. Here's what it can provide:
•    Augie Choice experiences for 12 students 
•    Justice and Social Change Scholarships for 24 students 
•    More student/faculty research opportunities 
•    More on- and off-campus opportunities in academics, athletics, the arts 
"Zac and Kristin have seen the positive impact and outcomes when they have planned, committed and increased their giving to Augustana," said Kent Barnds, executive vice president of external relations.
"We've never had a challenge like this one, and I hope donors take advantage of it to grow their giving and experience what will happen in their own lives and in the lives of Augustana students."