Options for lofting beds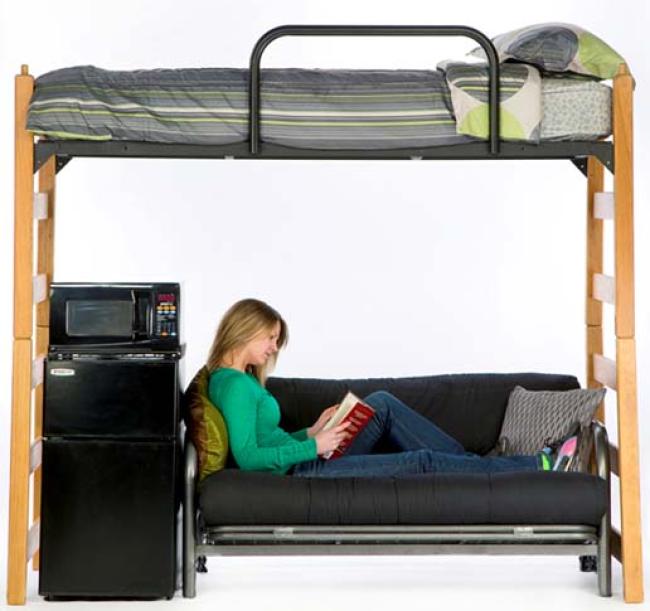 Bed lofts are an easy way to create more living space in rooms in Augustana's residence halls.
Each building has a default setting for the beds. Everything fits with the default setting.
Seminary Hall is setup with a bunk and a third bed set at 4'.
Andreen Hall is setup with two lofted beds.
Westerlin Hall is setup with two beds each at 4' (to fit the dresser under).
Students can order something different than the default setting, but must use bedloft.com (bunks, lofts). Prices start at $99.99 for the year.
Place your order online by July 31 to guarantee availability and have it delivered to your room before move-in day. Orders are accepted after July 31, but you may need to pick up your product on campus.
Bedloft.com also offers refrigerator/microwave rentals, futons, and loft bed TV hangers.
See the website for prices and models or email service@bedloft.com.