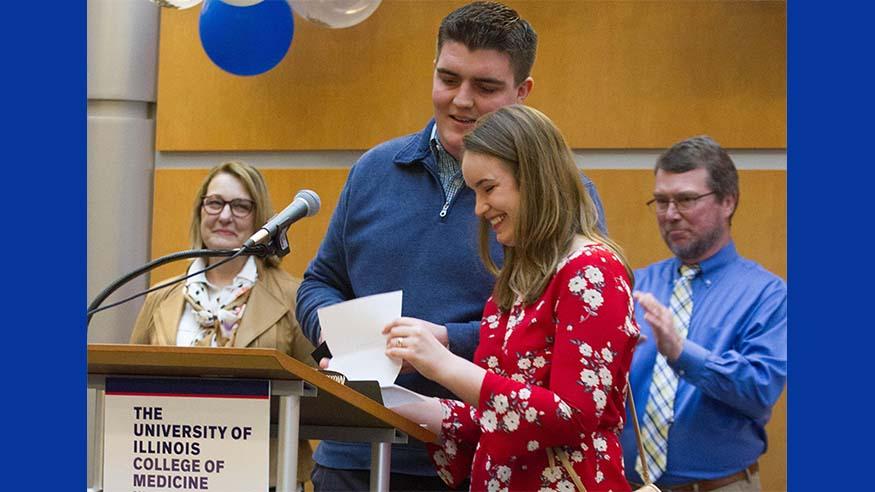 News
2015 grads pledge to reduce rural doctor shortage
Medical students Hunter Winstead and Samantha McGreer Winstead, Augustana Class of 2015, have pledged to help put a dent in a rural doctor shortage once their training is complete.
They were among the 46 University of Illinois College of Medicine students who found out on "Match Day" March 15 where they will spend the next three to seven years of their training.
Hunter Winstead knew he wanted to become a doctor since high school when he attended a rural health career camp and learned there is a shortage of rural doctors.
"There is a lack of doctors nationally regardless of demographic — urban or rural," he said. "But the lack is more severe in rural areas. There is a lack of care, and where there is care, patients have to drive a long way."