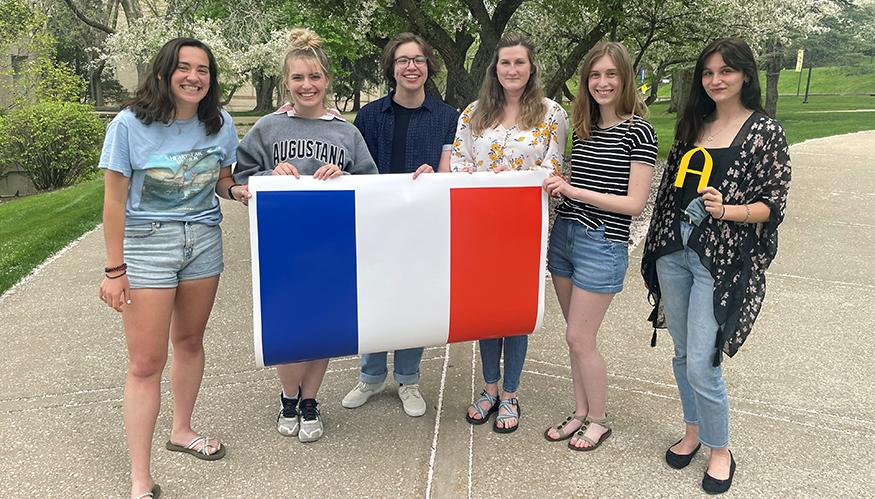 News
6 French majors off to France this fall — félicitations!
Megan Hoppe was shocked and surprised, and immediately called her mom. Morgan Lynch was mostly relieved, but also surprised. For Alli Kestler, it was "Oh thank goodness, I don't have to find another job for a while!"
That's how the three French majors — all seniors — reacted upon learning they were selected for TAPIF (Teaching Assistant Program in France) beginning this fall. They will be teaching English to French students and living in a country known for its food and fashion and architecture and art for seven months. 
And they won't be the only Vikings landing in France; three classmates will be joining them.
"To have six seniors selected for TAPIF is exciting," said Dr. Kiki Kosnick, assistant professor of French. "We have consistently had students participate in the TAPIF program, but this will be our largest cohort yet.
"I do think Augustana is making a name for itself given the great work our students have been doing there. It speaks to the strength of our French program."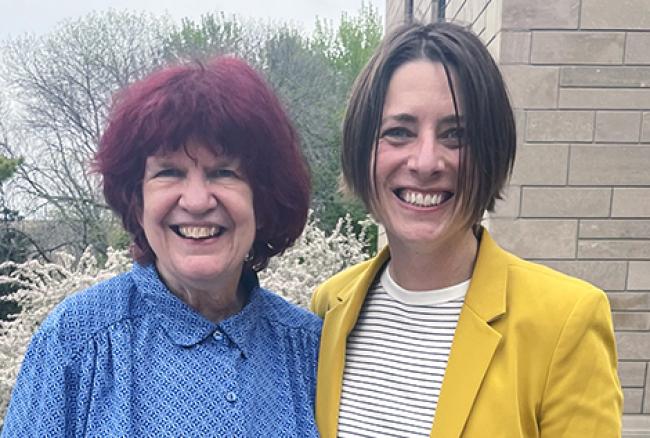 The six graduating seniors who earned TAPIF placements are:
Anne Bak, middle and high school – Amiens 
Noah Damien, middle and high school – Grenoble 
Alli Kestler, middle and high school – Caen     
Megan Hoppe, elementary – Caen 
Morgan Lynch and Shannon Rees, middle and high school – Orléans 
In addition to being paid to work and live in France, TAPIF participants can tap into a rich network of mentors and professional connections. The experience often is used as a springboard for taking classes at French universities. Back in the States, some graduate programs such as the Professional French Masters Program at University of Wisconsin-Madison offer scholarships just for TAPIF alumni. 
Dr. Taddy Kalas, professor of French, and Dr. Kosnick know firsthand the opportunities available to their six students — both are TAPIF alumni. 
"What I tell my students is that it's a wonderful opportunity to do something meaningful that will grow you after undergrad," Dr. Kosnick said. "You have structure and experience living abroad with a lot of time for discovery and self-discovery."
Looking ahead, Lynch will start exploring Orléans by foot as soon as she arrives. Hoppe will begin visiting as many art/history museums as she can. 
As for Kestler, "I'll probably eat at the nearest bakery and drink copious amounts of coffee before walking up all of the Eiffel Tower's stairs."
UPDATE: Then there were seven! 2020 grad Emily Minarik will join the Augustana cohort in France this fall. Her TAPIF placement in 2020 was canceled because of COVID-19.