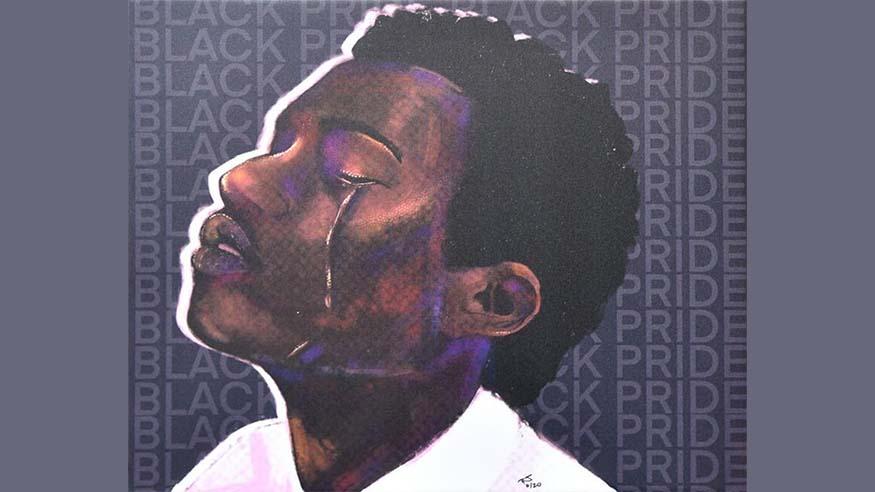 News
Art winner offered Augustana scholarship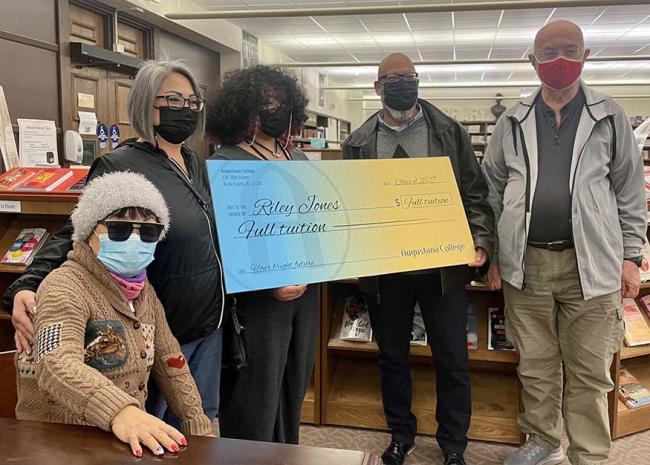 In the season of gratitude, Augustana is showing a Rock Island High School student an abundance of appreciation. 
Riley Jones of Rock Island, Ill. was awarded a full tuition scholarship should she choose to enroll as a student at Augustana in the fall of 2023. Her winning Congressional Art Competition piece "Black Pride" can be seen on 20th Street in downtown Rock Island. 
"This type of positive impact on our shared hometown cannot go unnoticed," said Emma Adebayo, director of admissions. "Riley embodies the type of student Augustana hopes to enroll: creative, curious, and deeply engaged in her community." 
Jones' piece was on display in the U.S. Capitol before finding a permanent home in Rock Island. 
Joined by her parents, Jerry '91 and Kathy, Jones was surprised at Rock Island High School with the scholarship news.
The Congressional Institute sponsors the nationwide high school visual art competition each year. Students submit entries to their representative's office, and panels of district artists select the winning entries. Winners are recognized in their district and at an awards ceremony in Washington, D.C. The winning works are displayed for one year at the U.S. Capitol.
Contact: