News
Charters Collection travels to Pennsylvania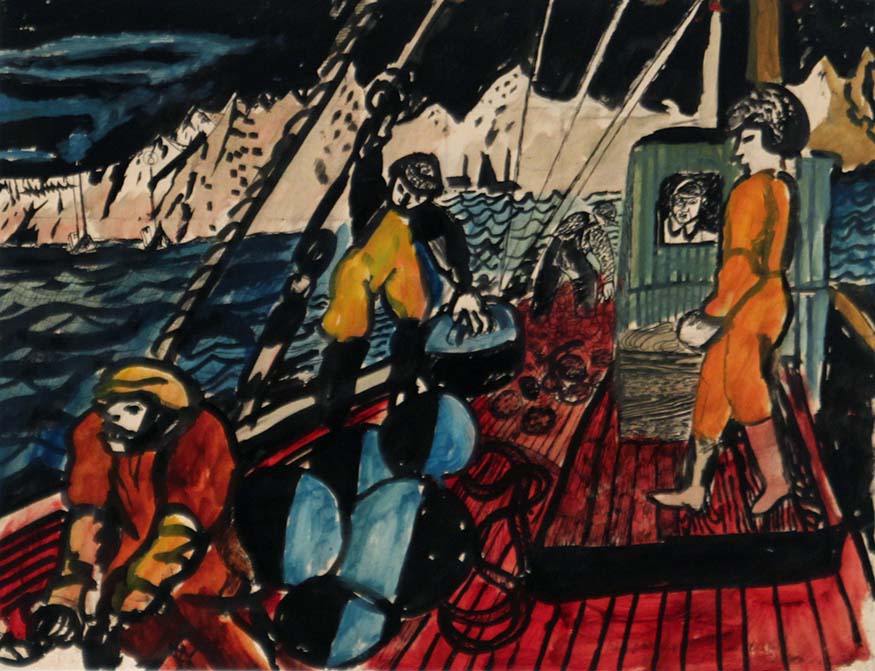 Works of Swedish art from Augustana College will be exhibited June 29-Sept. 9 at the Hoyt Art Center, New Castle, Pa.
"A Different Way of Seeing: Works from the Sam and Ann Charters Collection of Swedish Art," draws from a 2014 exhibit at the Augustana Teaching Museum of Art.
The exhibition spans more than a century of distinctively Swedish art, from 1977 to 1990. It highlights paintings, mixed media works, and lithographs from artists including Georg Pauli, Lena Cronqvist, Maria Fröberg, and Sven "X-et" Erixson.
The exhibition is on loan from the Augustana Teaching Museum of Art  with support from Julie Elliott '82. In 2016, it also traveled to the American Swedish Institute in Minneapolis.
In the 1880s, many Scandinavian artists descended upon Paris and later returned to Sweden to form an association of artists. They used their new technical skills and understanding of the avant-garde movements to fire a commitment to renew Swedish art. The exhibit traces their story and the artists who followed them.
An exhibition interpretive booklet produced by Augustana contains two essays: the first is an essay by Ann Charters that reflects on her and Sam's collecting practices. The second, written by Claire Kovacs, former director of the Augustana Teaching Museum of Art, situates the works in the Charters Collection within the larger history of modern Swedish art.
About the Charters
Sam Charters is best known as an American music historian and producer, and widely published author on the subjects of blues and jazz music. He remained in Sweden until his death in 2015.
Ann Charters, a professor of American literature at the University of Connecticut, first made her mark on the world with her biography of Jack Kerouac, which is the cornerstone of her long career as a scholar of the Beat writers.