Notices received as of Feb. 3, 2020
1979   
Shelby Olson started independent consultancy, CareerLife Directions, which offers coaching services and support to professionals and organizations on key aspects of the career planning process. (Story/video)
1986
Susan Hippler retired from ExxonMobil on Jan. 1, 2020, after 30 years of service. She and her husband, Roy Springfield (also retired from ExxonMobil), live in Pleasant Valley, Iowa. After receiving her bachelor's in geology at Augustana, Susan earned a Ph.D. in geology at the University of Leeds in Leeds, West Yorkshire, England, in 1989.
1991   
Dave Posten, a longtime national brand sales and marketing expert, purchased five Cost Cutters salons in the Quad Cities.
Mark Weber started a new career path after calling on Walgreen Co. for 21 years (12 years with Cascades and nine years with Georgia Pacific). New responsibilities include leading the Cascades team at both Walmart and Seventh Generation with sustainable paper products.
1997   
Jay Howard joined Merrill Lynch in Bloomfield Hills, Mich., as a senior vice president and financial advisor in their Private Wealth Management group.
1998   
Kendra Nicholson Brodin serves as chief attorney development officer at the national law firm of Taft Stettinius and Hollister LLP.
2001   
Alexis Liakakos had twin boys, Ames and Quin, in October 2019 (Jeremy; Beckett).
2002   
Elizabeth Choporis had a daughter, Alexis Nicole Merkel, on Dec. 22, 2019. (Keith Merkel; Emma, 2½).
Tobias Ortega had a daughter, Estelle Ortega, on Jan. 5, 2020 (Yukun).
2003   
Andrew Long was promoted to partner at Sikich in Springfield, Ill.
2004   
Janine Gajewski had a daughter, Grace Lorraine, on May 31, 2019 (Ben Farmer).
2005   
Tom Anthony was hired by Pittsburgh State University as the men's football defensive coordinator and safeties coach.
Travis Temple was promoted to vice president of finance and administration of Agri-King, Inc., Fulton, Ill.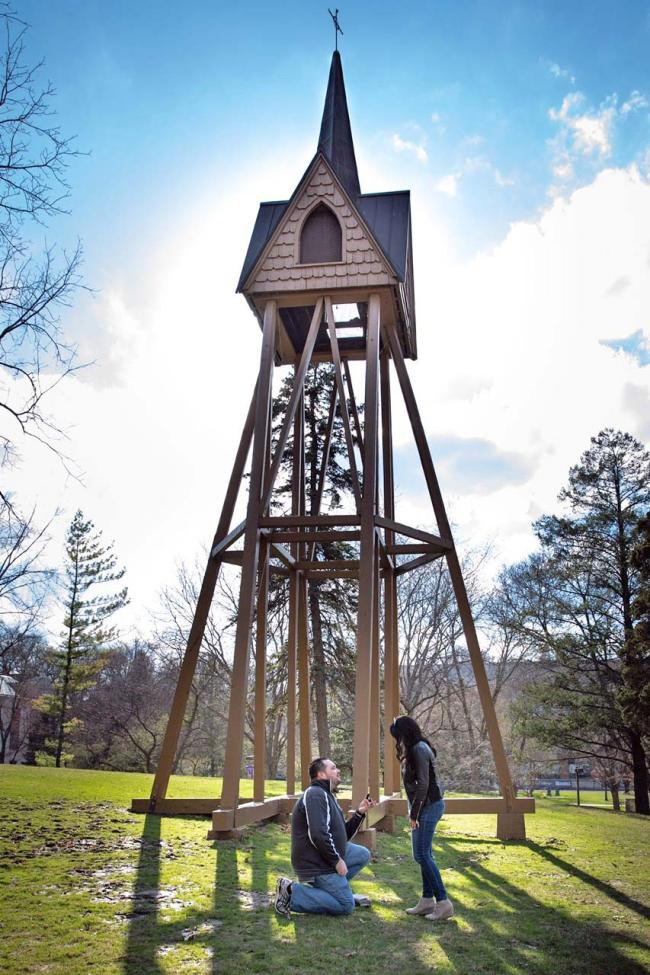 2006   
Paleontologist Ash Poust was a part of a team that described and named a new species of feathered dinosaur, Wulong bohaiensis, meaning "dancing dragon" in Chinese. The specimen was unearthed by a farmer in Liaoning Province, China. Ash, now a postdoctoral researcher at the San Diego Natural History Museum, was interviewed about the discovery on Science Friday, NPR's popular science show hosted by Ira Flatow. After Augustana, Ash earned his master's at  Montana State University, Bozeman, and his Ph.D. from University of California, Berkeley. (Story)
Kate Pawelski Treadway is a literary specialist in Glen Ellyn (Ill.) School District 41.
2008   
Christina Pontikes and Josh Eldenkamp became engaged under the Bell Tower in April 2019; they will be married in October 2020.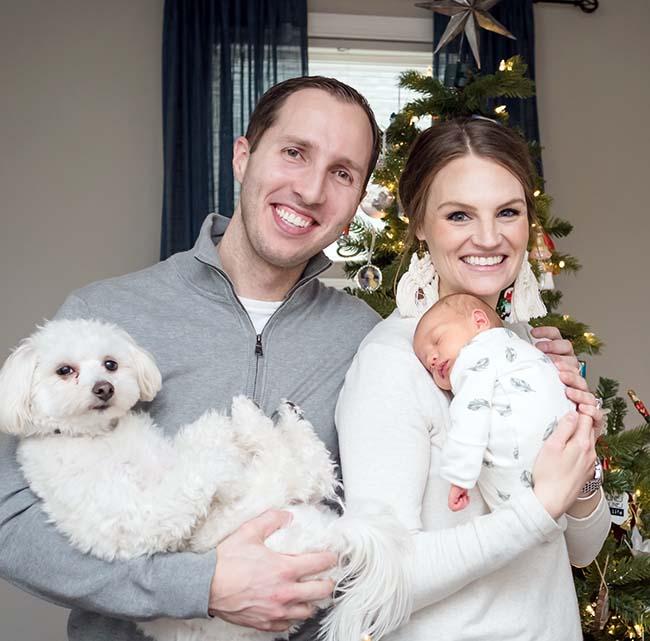 2009   
Nick Danekas had a daughter, Adalyn (Addie) Lee, on Dec. 14, 2019 (Kristin).
John Wagle was promoted to director of performance science and player development after being named the Kansas City Royals' minor league strength and conditioning coordinator last season.
Ashley Taylor Schreck was named one of the Top 25 women in leadership in Peoria in August 2019. She is the director of marketing for EP!C, a non-profit that enriches the lives of people with intellectual and developmental disabilities.
2013   
Megan Vandersee Bildner was one of six teachers who received the I.O.W.A. STEM Teacher Award, recognizing her outstanding efforts to connect students' work in the classroom to real-world STEM challenges and opportunities. She is a chemistry teacher at Pleasant Valley High School.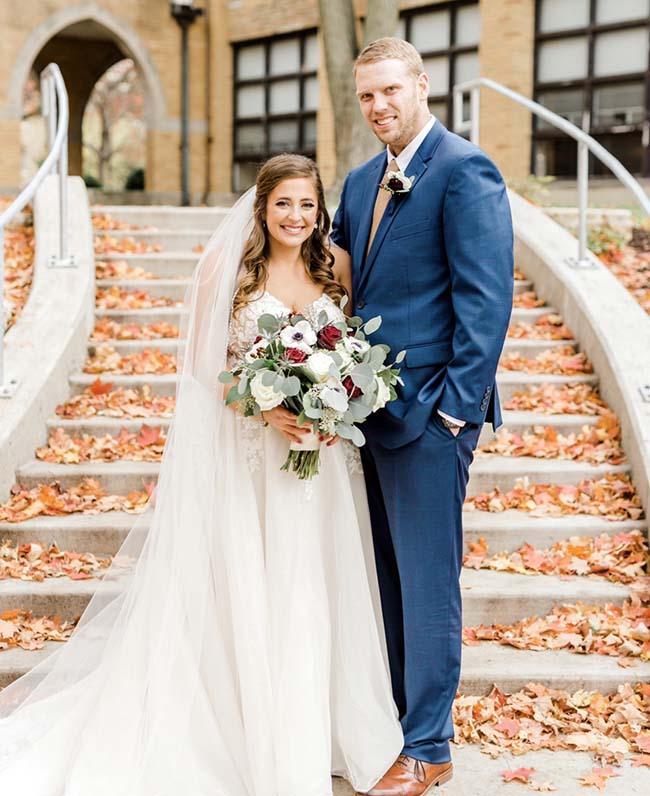 2013 and 2015
Kevin Waibel '13 and Julee Morrison '15 were married on Nov. 2, 2019.
2017   
Barrie Chileen served as a part-time instructor of geography during Augustana's new J-term, and works full-time as a geographer with the Army Corps of Engineers in Rock Island.
2019   
Nolan Ebel will be playing professional basketball with the LEB Plata league in Spain.
Chrishawn Orange has joined a professional basketball league, Team Mega, in Tbilisi, Republic of Georgia
Deaths
Notices received as of Feb. 3, 2020
Constance Magnusson '47 Metcalf on Sept. 8, 2019.
Jeanette Johnson '48 Howell on Oct. 28, 2019.
Charles Conway '50 on April 11, 2017.
William King '50 on Feb. 26, 2014.
Philip Benson '51 on Nov. 22, 2019.
Jack Wagner '54 on Jan. 18, 2020.
Robert Saenger '56 on Jan. 17, 2020.
Barbara Schlueter '58 Walstrom on July 2, 2019.
John Geheb '62 on Oct. 24, 2019.
Dale Haefer '64 on Jan. 10, 2020.
Gary Mauritzson '68 on Jan. 24, 2020.
Mary Peterson '70 on July 20, 2019.
Walter Werner '78 on Jan. 25, 2020.
Michael Cox '80 on Jan. 24, 2020.
Ted Mitchell '85 on Jan. 11, 2020.
Lori Bartells '87 Decort on April 7, 2017.