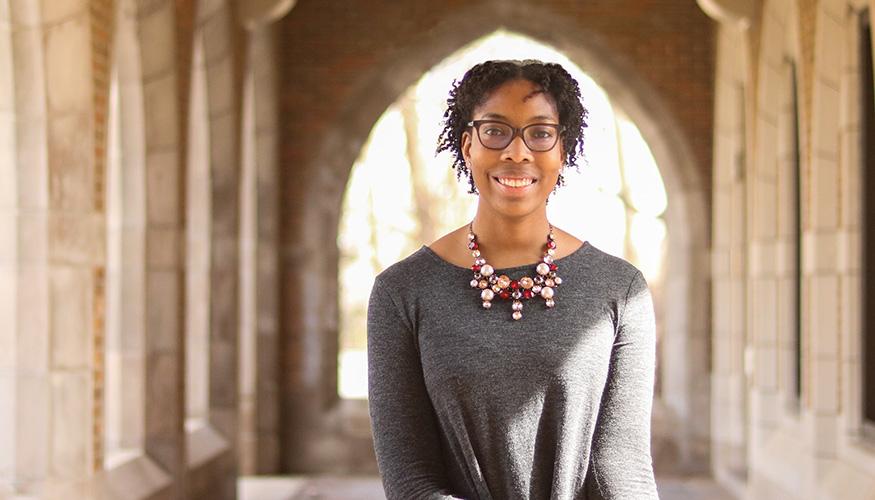 News
A Classics case of an award-winning liberal arts experience
Triple major Kira Banks '23 has won the 2022 Diversity Award from one of the largest professional Classics organizations in the country, the Classical Association of the Middle West and South (CAMWS). 
Banks came to Augustana to study biology and public health and, as often happens at a liberal arts school, discovered a passion for a seemingly unrelated major — Classics. What doesn't often happen? Winning national recognition for appreciation and understanding of the Classics and its connections to STEM subjects and career goals.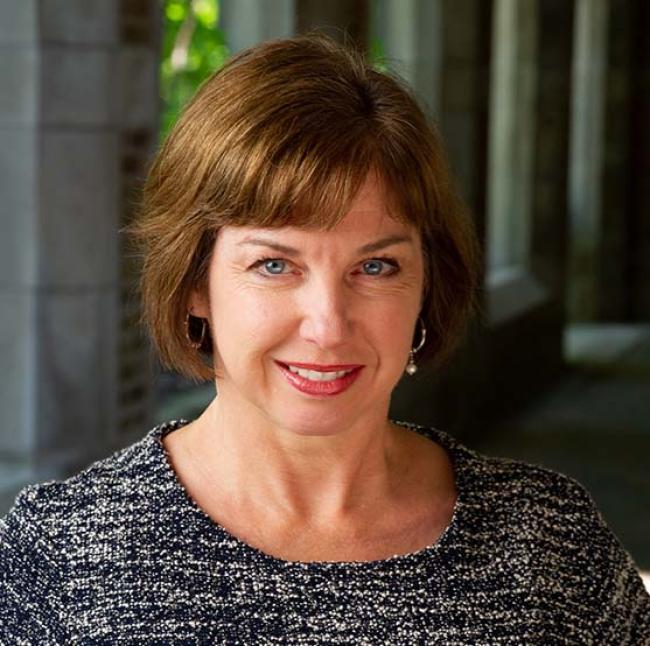 "Kira gets it," said Dr. Kirsten Day, professor and chair of Classics. "Studying Classics makes her think differently than she does in her STEM classes, which often have more straightforward answers. Classics also has allowed her to explore the practices of ancient cultures and make connections to contemporary society, which will be useful as she addresses gender, racial and socio-economic disparities in health care access and treatment."
Growing up in Chicago near two hospitals — one well-funded and one under-funded, Banks saw firsthand how a person's zip code can reflect disparities in health care. This spurred her career interest in public health, in which she plans to work toward a more even playing field in terms of access and quality.
Banks is inherently aware of inequities, including in the study of medicine. She points out that most anatomy learning models are male bodies. She relates this to a recent Classics course, Women in Antiquity, which covered how women were viewed as the imperfect version of man in ancient Greece and Rome and how conceptions from that time have shaped our contemporary views of gender roles.
"Without PACE, I wouldn't have had the confidence to try new things. PACE gave me a space to be me."
Dr. Day and Classics lecturer, Dr. Mischa Hooker, wrote recommendations for Banks' Diversity Award application. In addition to a résumé and transcript, Banks submitted a personal statement that addressed barriers in academia she's faced as an underrepresented person.
"I'm often the only Black woman in my classes, and no one has had an experience like mine … no one's perspective is the same as mine," she said. "That can be challenging."
Dr. Theodore Tarkow, University of Missouri professor emeritus of Classical Studies, and chair of the Diversity Award committee, commented on Banks' selection: 
"She brings to her classes her own identity as a Black woman, and relates her increased interest in both the Classics and public health to campus and community organizations and causes. She proudly traces studying Classics to the opening of her mind and her increased openness in dealing with others."
Outside of class, Banks has been involved with Augustana's Black Student Union, Latinx Unidos, Ladies of Vital Essence, Tribo Phillipino, Dat Poetry Lounge and has continued as a mentor with the PACE Multicultural Mentorship Program, designed for first-year students of color.
"PACE helped me a lot with adjusting," Banks said. "Without this program, I wouldn't have had the confidence to try new things. PACE gave me a space to be me. I want to give back and hopefully help students who may be in a similar position to what I was in."
On March 24-26, Banks will travel to the CAMWS annual meeting in Winston-Salem, N.C., to receive the Diversity Award and a monetary award. An undergraduate student from Washington University (St. Louis) and a graduate student from Duke University also will be honored.
The CAMWS Diversity Award is named for the late Dr. Rudolph Masciantonio, director of foreign language education for the Philadelphia School District.