Augustana has offered a major and minor in public health since 2014, one of the first liberal arts colleges to offer this major. 
Careers and internships
Public health is a fast-growing field with a focus on the health and medical needs of communities. It appeals to students interested in a pre-health profession using many perspectives, since it has ties to anthropology, biology, communication studies, environmental studies, ethics, geography, health economics, political science, sociology and women's and gender studies.
The interdisciplinary nature of public health makes it a natural fit for a liberal arts education. At Augustana, students examine the social, political and environmental determinants of health, and approach the study of health as crucial to understanding our role in local, national and global communities.
The Quad Cities is an ideal location for public health majors to gain experience. Augustana students have had internships with the Rock Island County Public Health Department, Red Cross, the Unity Point Health Systems Infection Prevention/Epidemiology Team, Mississippi Valley Blood Bank, Family Resources and the World Relief Refugee Resettlement Agency.
Off-campus experiences include internships in Sydney, Australia; a public health, peace and justice internship at Baylor College of Medicine; the Augustana in Denver internship program; and a service-learning program offering free health clinics in Nicaragua. Funding for these experiences is available through Augie Choice, the Freistat Center, and other sources.
About the program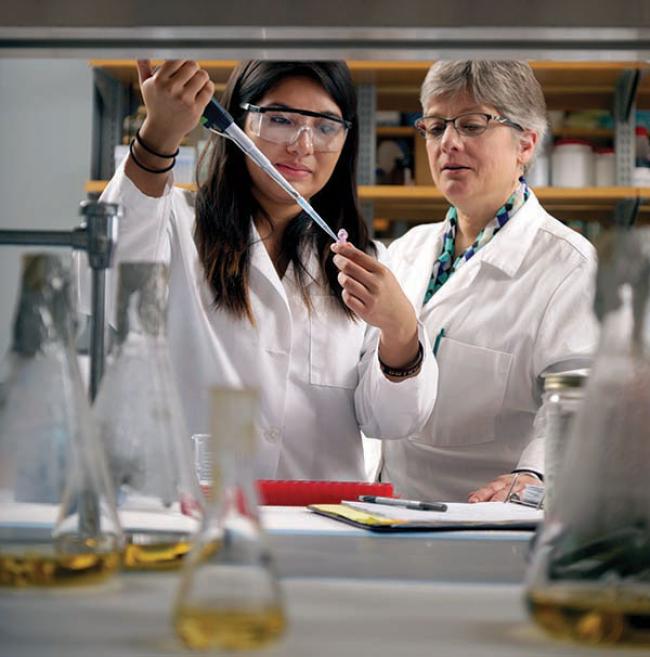 Augustana offers a 31-credit major in public health, and an 18-credit minor in public health. Public health works well as a primary major or as a second major in combination with any of a number of related programs.
Augustana has had a 100% acceptance rate for graduating students applying to master's programs in public health (M.P.H.) since 1997, when our first applicant was accepted. Though the public health major is relatively new, Augustana graduates in related fields have always stood out in master's programs in public health, as well as epidemiology and toxicology.
One reason for Augustana students' success is their level of hands-on and professional preparation through internships, service learning trips, and professional conferences such as the Great Plains Emerging Infectious Diseases Conference and The American Public Health Association Annual Meeting.
For more information, contact Dara Wegman-Geedey, chair of the public health program and  professor of biology.
What students say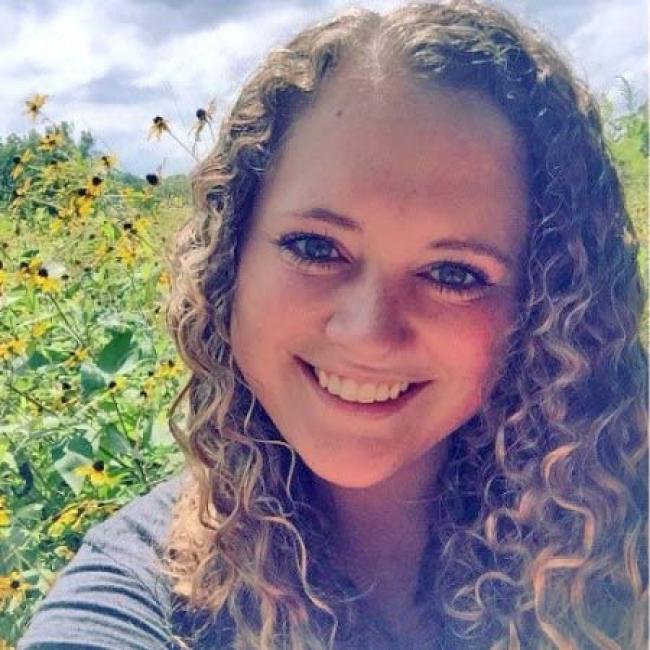 Emily Trenkamp '15 biology/pre-medicine (public health)
Trenkamp is a graduate student at the University of Iowa College of Public Health, Department of Occupational and Environmental Health
"Public health classes at Augustana helped me to understand how broad the field of public health can be, and how many opportunities there are. The classes helped me develop my interests in health and safety, as well as preparing me for my graduate-level courses.
"Having the foundations of public health already embedded in my mind helped me feel able and ready to take on and complete graduate school, and eventually work in the field of public health. After this year I will hopefully be hired as an environmental health and safety professional at a company to ensure worker safety and health, as well as the surrounding communities' health."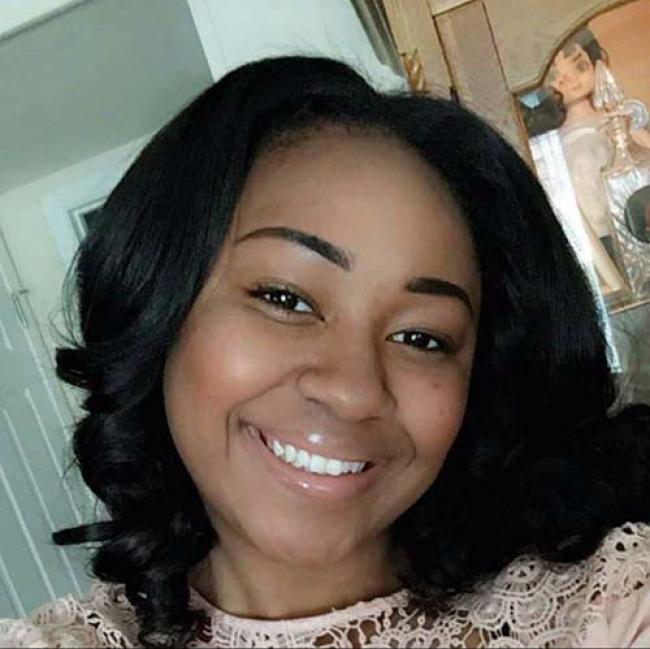 Darielle Sherrod '19, public health major, communication studies minor
"The best thing about being a public health major is that you do not help or impact just one person, but you impact and can help an entire population, which in my eyes is more powerful than ever! In my intro to public health class we ;were involved in a lead [paint] project for Scott County, Iowa. We learned that there are certain protocols landlords must abide by while renting older homes to keep the tenants safe from lead poisoning in older homes.
Public health deals with looking past the "typical" idea of physical and mental health problems and interventions, and deals with stopping the problem before it happens."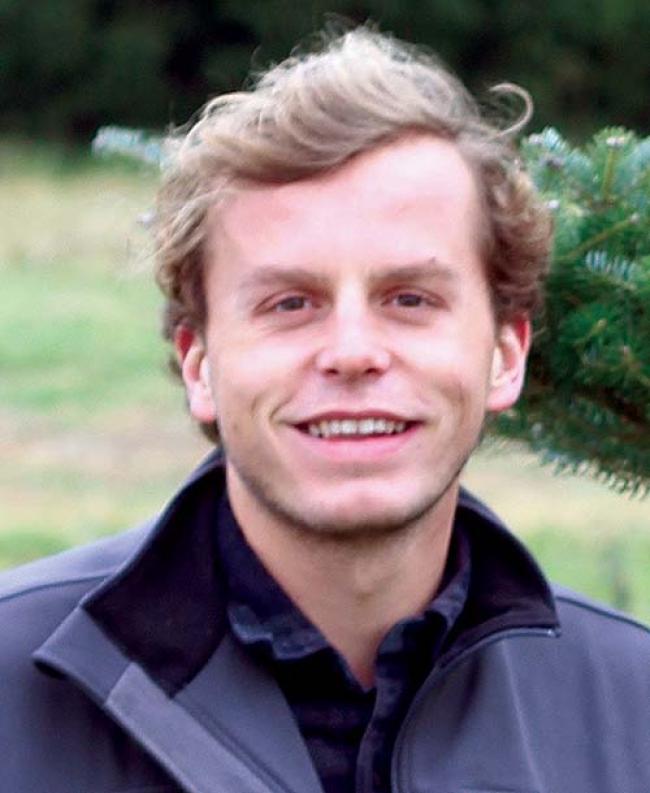 Tanner Osing '17, public health
"Public health immediately stuck out to me because of the different disciplines within the field, the everyday problems it encompasses, and the promotion of healthy lifestyles.
"In summer of 2016, I interned with Scott County Health Department and Augustana's Upper Mississippi Center as part of the Sustainable Working Landscapes Initiative, which partners with local communities to help them address social, economic and environmental challenges. My research focused on using geographic technology and known risk factors to prioritize areas of the county for lead poisoning abatement efforts. By understanding the spatiality of risk, public health programs in the county can identify the source of lead poisoning and prevent exposure. This analysis will hopefully help public health officials target prevention programs at areas of greatest impact. Through my internship, I learned about the scope of the problem surrounding lead poisoning and the necessity for public health initiatives."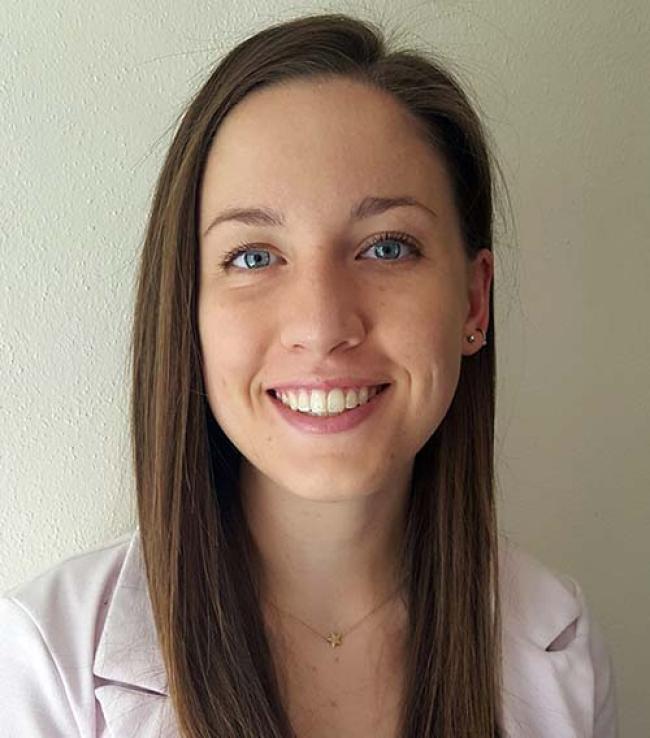 Brenna Whisler '17, public health and communication studies
Whisler is a representative with the Department of Veterans Affairs
"My experience within the growing public health department at Augustana has been amazing. I've been lucky enough to have two internship experiences, including a local internship at the Scott County Health Department for my Senior Inquiry and working over the summer at Baylor College of Medicine in Houston.
"The public health curriculum at Augustana prepared me to be successful in these experiences. After taking a couple courses specific to health communication, I felt confident in my ability to succeed in both internships. I was able to use the skills from these classes to redesign communication information at the Scott County Health Department and Baylor College of Medicine. Ultimately, these two experiences reassured me that I want to go into the public health field after I graduate."