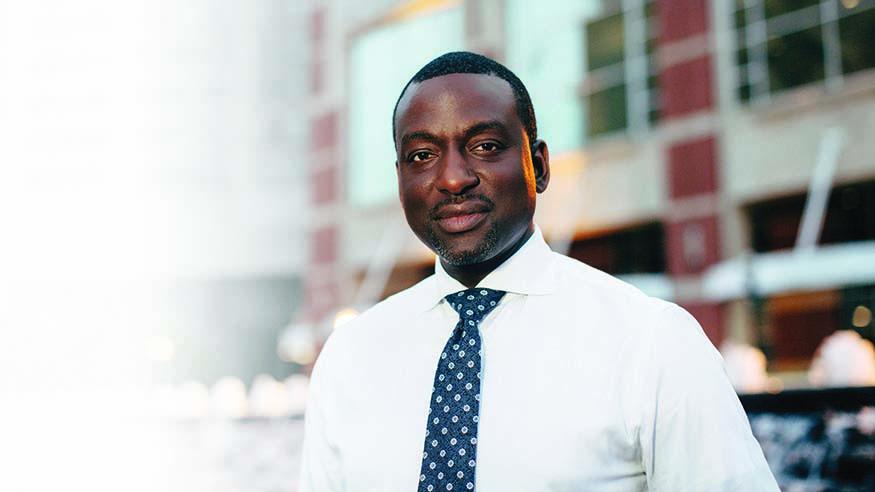 News
Dr. Yusef Salaam to keynote celebration of 1969 Black Power Symposium
When Dr. Yusef Salaam takes the stage on March 7 at Centennial Hall, it will not be the first time a sold-out crowd comes to Augustana to hear about justice and civil rights. 
In 1969, some 2,000 people were in Centennial Hall for the Black Power Symposium organized by students.
Speakers included some of the most prominent national figures of the day: Dick Gregory, comedian and civil rights activist; Andrew Hatcher, associate press secretary to President John F. Kennedy; Roy Innis, activist and politician; and Jesse Jackson, activist, minister, and later a candidate for the Democratic presidential nomination.
The newly formed Afro-American Society at Augustana succeeded in bringing the national civil rights conversation to Augustana. 
"Students see the urgent importance of this topic, Black Power," wrote Augustana President Clarence Sorenson at the time. "They wish to see, in person, some of the key personalities in that field. They want to hear what these men have to say. And then, independently, the students will have their own opinions about things."
The "Central Park Five"
Now in 2020, students again will have the chance to hear firsthand about issues of policing, bias and racial profiling. Yusef Salaam was one of five young men wrongfully convicted of the assault and rape of a woman who was jogging in New York City's Central Park.
At the time, many believed the five black and Latino youths — labeled by news reports as the "Central Park Five" — were guilty even before they were tried and convicted. 
Years later, DNA from the crime was tested and matched to another man, who confessed. 
In 2002, on the recommendation of the Manhattan District Attorney, the convictions of the five men were overturned. Yusef Salaam served nearly seven years for a crime he didn't commit.
Dr. Salaam's talk begins at 7 p.m. This event is free, but registration is currently closed due to overwhelming interest. (Please check with the Ticket Office at a later time to see if any tickets have been made available. A limited number of tickets for students may be available.)
Those who would like to see a simulcast of his talk can register for that event, which will take place in the Gerber Center, Gävle Room 3.
His appearance is hosted by the offices of Diversity, Equity and Inclusion, Alumni Relations, and Advancement at Augustana College.