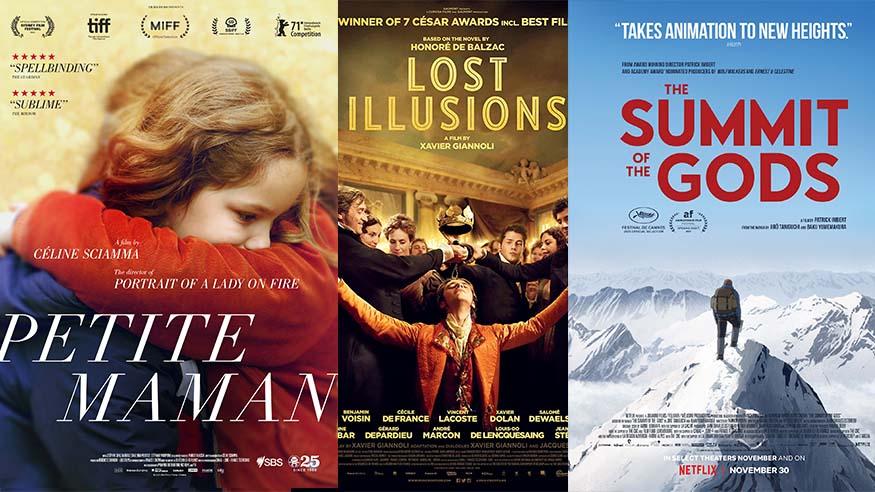 News
Film fest brings French cinema to campus in February-March
The annual Francophone Film Festival at Augustana will screen a film each Thursday from Feb. 16-March 16.
All films are free and open to the public. Films are in French with English subtitles.
Films begin at 7 p.m. in the auditorium of the Olin Center on campus.
Feb. 16: 'Gagarine'
This 2020 drama centers around Cité Gagarine, a housing project south of Paris, where the film was shot right before its demolition. A 16-year-old boy living there protests the planned demolition of the community.
The film was selected for the 2020 Cannes Film Festival and nominated for the European Discovery at the 33rd European Film Awards.
Runtime one hour, 38 minutes; for ages 16 and above.
Feb. 23: 'The Summit of the Gods'
The 2021 French-language animated film is based on the Japanese manga series of the same name by Jiro Taniguchi. 
A photojournalist's obsessive quest for the truth about the first expedition to Mt. Everest leads him to search for an esteemed climber who went missing.
Rated PG; runtime one hour, 35 minutes.
March 2: 'Lost Illusions'
This drama film is based on the first two parts of "Illusions perdues" (1837–43) by Honoré de Balzac, and tells the story of the rise and the fall of a young man in Paris who dreamed of being a writer and became a journalist.
The film received 15 nominations at the 47th César Awards, winning in seven categories. 
Runtime two hours, 29 minutes; for ages 18 and above.
March 9: 'Happening'
An adaptation of Annie Ernaux's novel of the same name, looking back on her experience with abortion when it was still illegal in France in the 1960s. 
It was selected to world premiere in competition at the 78th Venice International Film Festival in 2021, where the film won the Golden Lion. 
Runtime one hour, 40 minutes; for ages 18 and above.
March 16: 'Petite Maman'
From filmmaker Céline Sciamma ("Portrait of a Lady on Fire") this 2021 fantasy drama film follows a young girl coping with the death of her maternal grandmother by bonding with her mother. 
Runtime one hour, 13 minutes; rated PG.
Films are presented by Augustana College World Languages, Literatures and Cultures Department, the Office of Student Life, Student Life Programming and Multicultural Programming Board.