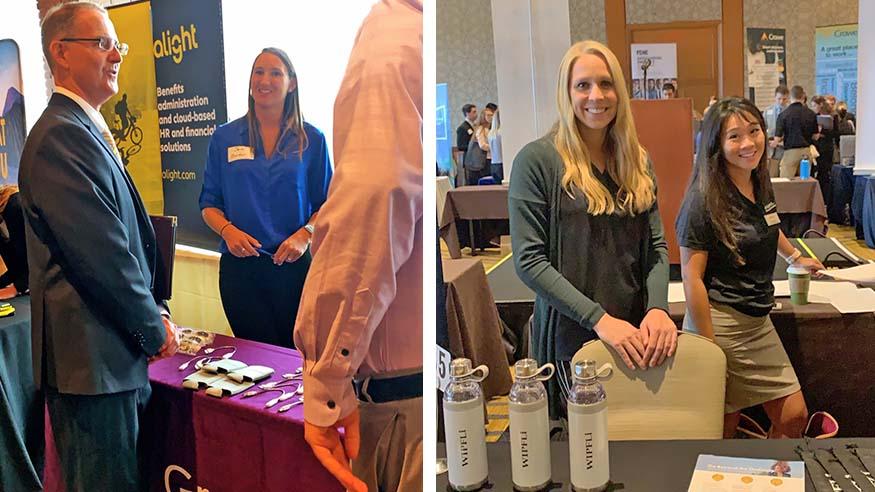 News
Interview Day for accountants adds up to success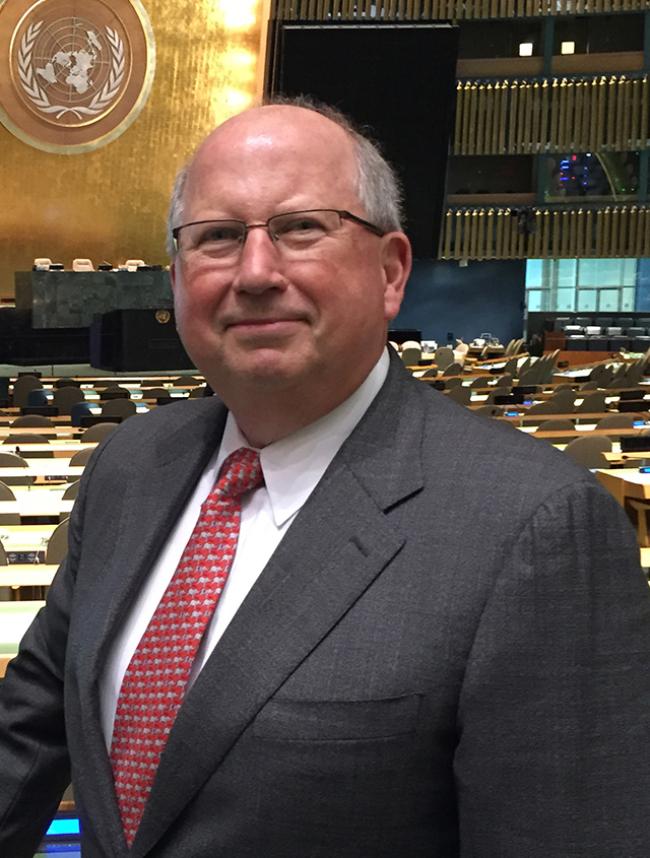 Bob Mitchum wanted to give Augustana students the boost that started him on a successful career.
So, the 1975 graduate took the lead in organizing Chicago Accounting and Finance Interview Day, when more than 90 Augustana students met representatives of 37 firms and companies, including KPMG, Ernst & Young, Deloitte and PricewaterhouseCoopers (PwC).
"I wanted to help provide today's Augie students with the same opportunities I had as a student," said Mitchum, who said his career started with an internship.
He spent 18 years in a Big Five accounting firm – Arthur Andersen – and then 18 years as CFO and then CEO of a global distribution company.
Mitchum was joined at the event by 33 other Augustana graduates who came to represent their firms.
"This illustrates the tremendous support our alumni give to current students," said Dr. John Delaney, chair of Augustana's accounting department.
"Our alumni are energized to continue helping our students get jobs in Chicagoland. We are in the planning stages of developing an accounting/finance alumni group in Chicago with one goal of continuing support of events like the one held in Oak Brook."
On hand at the Interview Day event, Mitchum saw it paying off for the students.
"The event provided the students with an opportunity to gain confidence in interview situations, write their resumes in ways that differentiate them from other candidates, and sharpen their interpersonal skills," he said.
Lucas Simon '21, accounting/business administration major, interviewed with four companies. "Having so many alumni at each company allows us to connect with them for valuable career advice and job opportunities," he said. 
"I was proud to be a student at a college that cares so much about their students' post-grad lives,"  said Vlada Botsul '20.