News
Jenny Lind winner to perform June 9-10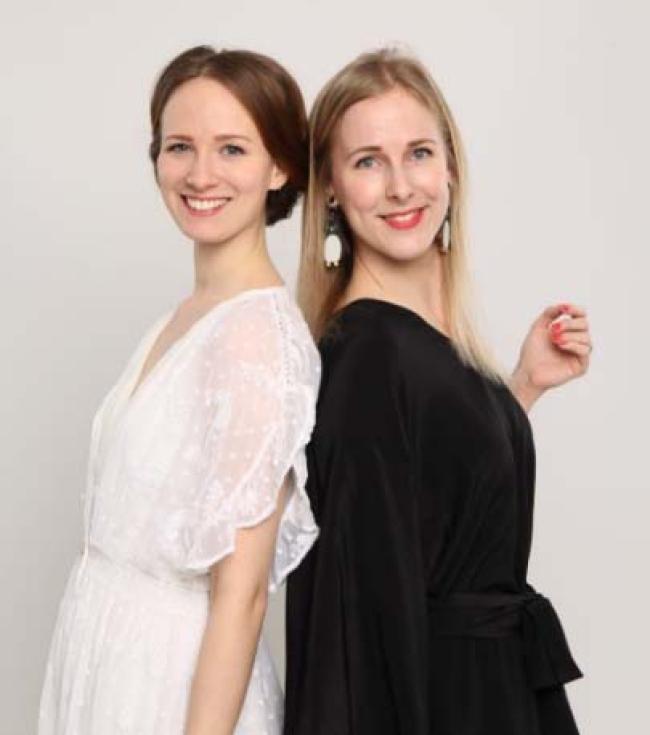 The winner of Sweden's Jenny Lind Scholarship Competition, soprano Tessan-Maria Lehmussaari, accompanied by pianist Silja Levander, will perform June 9 in Moline and June 10 in Andover, Ill.
Their appearances are sponsored by the American Scandinavian Association at Augustana. The concerts will be at 7 p.m. June 9 at First Lutheran Church, 1230 5th Ave., Moline, and 7 p.m. June 10 at the Jenny Lind Chapel in Andover.
Since 1875, the Royal Swedish Musical Academy has managed a donation from the world-famous opera singer Jenny Lind. And since 1965, the Folkets Hus & Parker have appointed a Jenny Lind Scholar who has toured in Sweden and North America.
The concerts are free, but donations are accepted to fund the Mauritzson Scholarship, established by family members in memory of Jules G. Mauritzson, former dean of Augustana and professor of Swedish. It helps pay the tuition for a Swedish student to attend Augustana College. 
Lehmussaari is a Swedish-Finnish soprano born in 1994 from Stockholm. Her interest in opera started at age 11 when she sang in the children's choir at the Royal Opera in Stockholm. She earned a bachelor's degree from the University College of Opera in Stockholm in 2019.
Levander was born in 1987 into a musical family in Turku, Finland. Her parents were flutists and her grandmother was a pianist and a distant relative of Jean Sibelius. Silja applied to the Turku Conservatory as a 4-year-old. She earned an M.A. at the Royal Music Academy of Stockholm. 
Lehmussaari and Levander are touring the U.S. for a month before touring in Sweden. Their prize was announced in 2020 but the traditional concert tours were postponed due to COVID-19.
Contact: