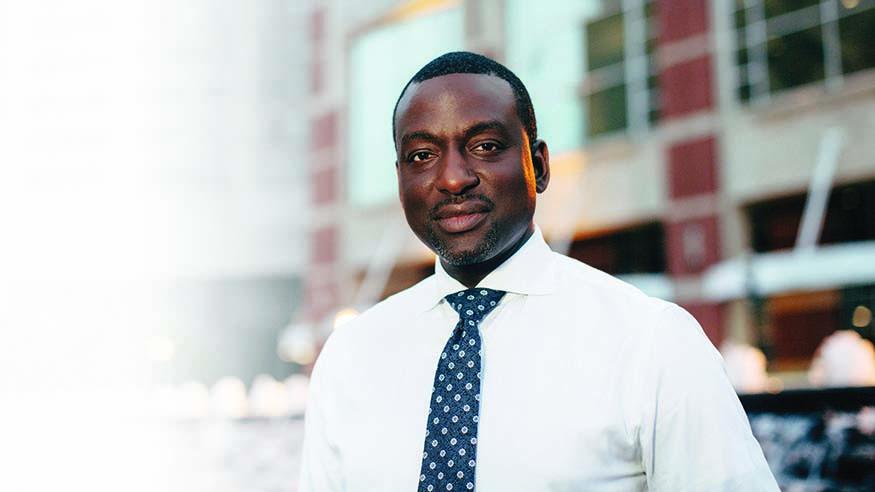 News
One of 'Exonerated Five' to speak March 7
Registration is currently closed for the event in Centennial Hall. Please check back with the Ticket Office at a later time to see if any tickets have been made available.
Those who would like to see a simulcast of his talk can register for that event, which will take place in the Gerber Center, Gävle Room 3.
-- -- -- 
One of the "Central Park Five" men exonerated of a rape in 1989 in New York City's Central Park will visit Augustana College on March 7 to speak about the justice system.
Dr. Yusef Salaam will speak at 7 p.m. in Centennial Hall. 
He is one of the group now known as the "Exonerated Five," Black and Latino teens falsely charged and subsequently convicted of the crime. After six years and eight months in prison, Salaam was exonerated, as were the other four men. (Read more at the Innocence Project.)
His experience led him to advocate for criminal justice reform. He received an honorary doctorate, and a Lifetime Achievement Award from former President Barack Obama. He was part of "The Central Park Five," a Peabody Award-winning documentary by filmmaker Ken Burns. Oscar nominee and Emmy Award-winner Ava DuVernay captured his experience in the recent web television miniseries, "When They See Us."
This event commemorates the Black Power Symposium organized in 1969 by students in Augustana's Afro-American Society, which now is called the Black Student Union.
Dr. Salaam's appearance is hosted by the offices of Diversity, Equity and Inclusion, Alumni Relations, and Advancement at Augustana College.