News
Piano composition wins Geifman Prize
Joshua Iyer, a senior from Aurora, Ill., majoring in music composition, has won first prize in the annual student competition "Responses to the Holocaust." 
The Center for the Study of Judaism and Jewish Culture at Augustana sponsors the competition. Supported by the Geifman Endowment, the Geifman Prize in Holocaust Studies is an annual student competition with an award of up to $500.
Submissions can take the form of an essay, research paper, poem, drama, film, artwork, musical composition or other creative expression.
Iyer's entry was a solo piano composition entitled "Consolations." (Hear it on YouTube.)
Second prize went to Mia Polinski for an image of child survivors. She is a senior from Evanston, Ill., majoring in business administration.
Honorable mention went to Haleigh Jacocks for "Remember," a poem. She is a junior from Geneseo, Ill., majoring in elementary education.
The winners presented their work at the Celebration of Learning May 1 and have it published in the Augustana Digital Commons.
Entries were evaluated by the board of the Center for the Study of Judaism and Jewish Culture: Janina Ehrlich, professor of music; Dr. David Ellis, associate professor of history; Jason Mahn, professor of religion; Doug Parvin, associate professor of philosophy; Rowen Schussheim-Anderson, professor of art; Heidi Storl, professor of philosophy; Chris Strunk, associate professor of geography; and Mike Wolf, professor of geology.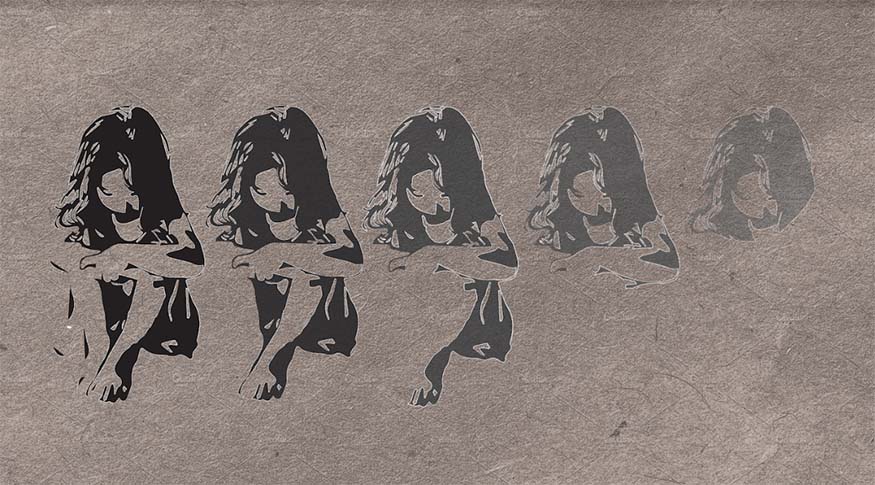 Remember
By Haleigh Jacocks
In 1939 was elected
The man with the noticeable look
A dictator that could grasp the audience's attention,
He promised a change,
For he would make Germany great again
Only his change came with dehumanization
The separation of a group of people
Simply because of who they were
Masses of them were concentrated in camps
Tortured and starved
Separated from their families and friends
Marked as weak and a threat
They were stripped of their human lives
In 2016 was elected
The man with the noticeable look
A business man that could grasp the audience's attention,
He promised a change
For he would make America great again
Only his change comes with horrors
He tries to dehumanization millions of people
Separates a group of people simply
Because of who they are
He wants a wall to keep the different out
Masses are sent away, children are put into cages
For he portrays them as a threat and a terror
And strips them of their human lives
The facts repeat.
History is here to show us our faults and 
To end the loop
We must stop history from repeating itself
Stop the ignorance and discrimination
Never Forget the Holocaust
So another doesn't happen
Never Forget