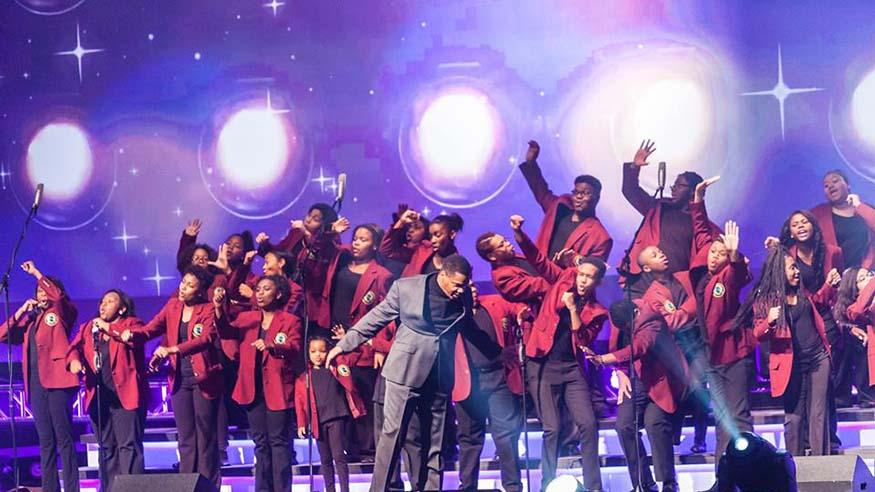 News
Soul Children to highlight King celebration Jan. 18
The Soul Children of Chicago will be the featured guests at the 2020 Martin Luther King Jr. Day Community Celebration on Jan. 18.
The annual event will take place at 6 p.m.in Augustana's Centennial Hall. Admission is free.
The theme for this year's celebration is "Rise," from from the Martin Luther King Jr. quote: "I have a dream that one day this nation will rise up." 
There will be art, poetry, dance and music.
The Soul Children of Chicago is a performance group with a mission to use music "as the motivator and catalyst to inspire young people throughout the world to have faith in themselves, each other and God."
The 30-year-old gospel group is a non-denominational, non-profit educational organization, directed by Walter Whitman. Singers range in age from 8-18. The group regularly tours Europe, performed at President Barack Obama's second inauguration festivities, and backed Whitney Houston and Mariah Carey on "The Oprah Winfrey Show." 
Campus event
The Rev. Dwight Ford will give a Martin Luther King, Jr. address at 10:30 a.m. Jan. 20 in the Gerber Center Gävle Room.
Rev. Ford is an author and public theologian. He hold a B.A. from Western Illinois University, with a concentration in business management and leadership, and a master of divinity degree from Harvard University. His research centers on the Greek New Testament, public theology of the Civil Rights era (1954-1968), community economic development, and the agency of the African American Church.    
Rev. Ford is the pastor of Grace City Live Church in Rock Island.