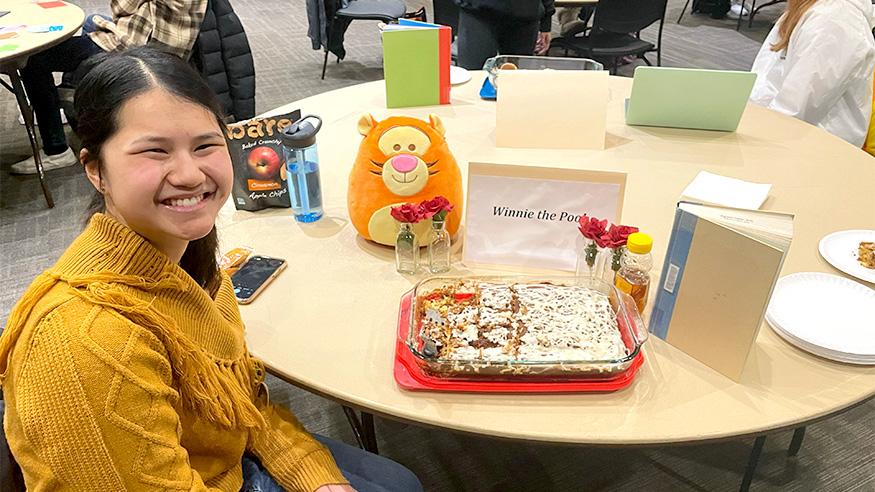 News
Students share their literary tastes
Cooking meets the classroom in Dr. Meg Gillette's "Literature and Food" class.
In this January term class, students examined the relevance of important food scenes in literature of all kinds, from playful children's stories to celebrated classic novels.
"One thing's for sure about food scenes in literature, they are never just about food."
"One thing's for sure about food scenes in literature, they are never just about food," Dr. Gillette said. "Students in the class learn to think critically about the different ways characters use food — to affirm cultural identity, to critique consumerism, to reinforce class and racial hierarchies, to build community…. The list goes on and on."
Throughout the term, after reading and discussing an assigned text, the class headed to the kitchens at Bostad House to recreate the literary dishes. Students prepared many foods, including pickled limes from Louisa May Alcott's "Little Women," pumpkin pasties from J.K. Rowling's "Harry Potter," and Proust's madeleines from "In Search of Lost Time," among others.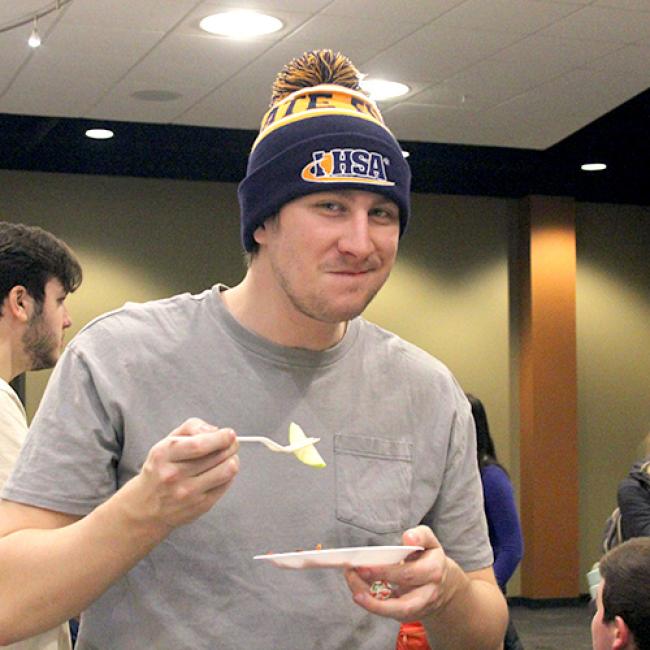 Emma Pilmer  '23, a music education major from Aurora, Ill., took the class because it combines two of her favorite things: cooking and literature. "As a college student, I've been learning how to cook and experiment," she said, "so I was excited to have the chance to do that for school."
For their final projects, students wrote about a food scene in literature, movies or television, and then prepared that food to share at a Literary Food Fair.
Pilmer baked a cinnamon sugar honey bun cake from A.A. Milne's "Winnie-the-Pooh." While researching the significance of honey in "Winnie-the-Pooh," Pilmer learned that the beloved childhood story could be a cautionary tale about food addiction. 
"A lot of times Pooh gets into a lot of trouble because of his desire for honey, and he doesn't realize that he's in trouble until it's too late," Pilmer said. "This class helped me better understand some of my favorite stories."
Some students, including Leandra Gottschalk  '24 of Streamwood, Ill., elected to cook foods from movies and TV shows from their childhood instead of books. Gottschalk prepared spaghetti tacos from the Nickelodeon series "iCarly."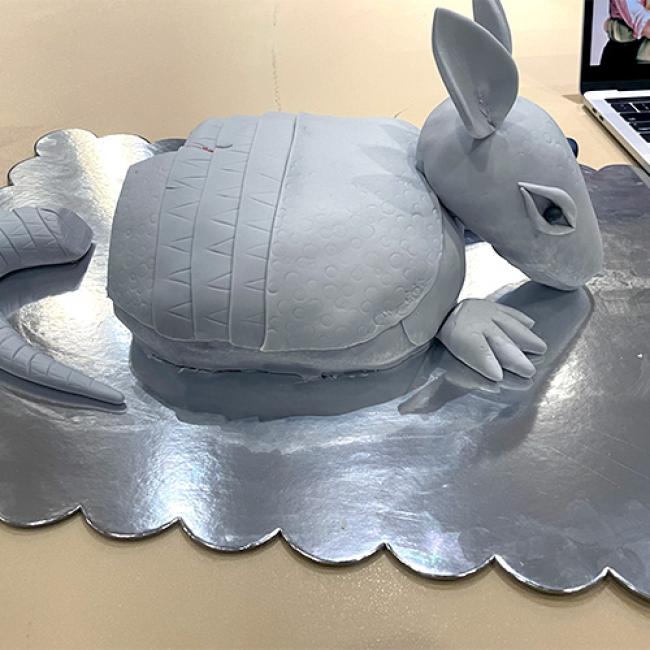 Other dishes featured at the end-of-term tasting fair included the Cupa Cupa Cupa red velvet groom's cake from the 1989 film "Steel Magnolias" and the title dish from Disney and Pixar's "Ratatouille."
Several students, including Will Crouch  '23, a history education major from Washington, Ill., presented perhaps the most iconic dish in children's literature: green eggs and ham. Although his eggs didn't end up being particularly green, he enjoyed revisiting the story from his younger years.
One of Crouch's favorite parts about the class was getting to take a break from dense academic texts. 
"I love reading," he said. "I don't get the opportunity to read as much as I'd like for fun, so this was a good way to get some literature in my hands." After taking a closer look at food scenes and the meaning behind them, he came away with a new perspective.
"At the end of the day, the food isn't really the point," Crouch said. "It's what's happening around the table when it's being eaten that's important." 
Perhaps that's a lesson that holds true both in literature and in real life.
By Genevieve Ryan '26