News
Thomas '18 secures internship at world-renowned Swiss Institute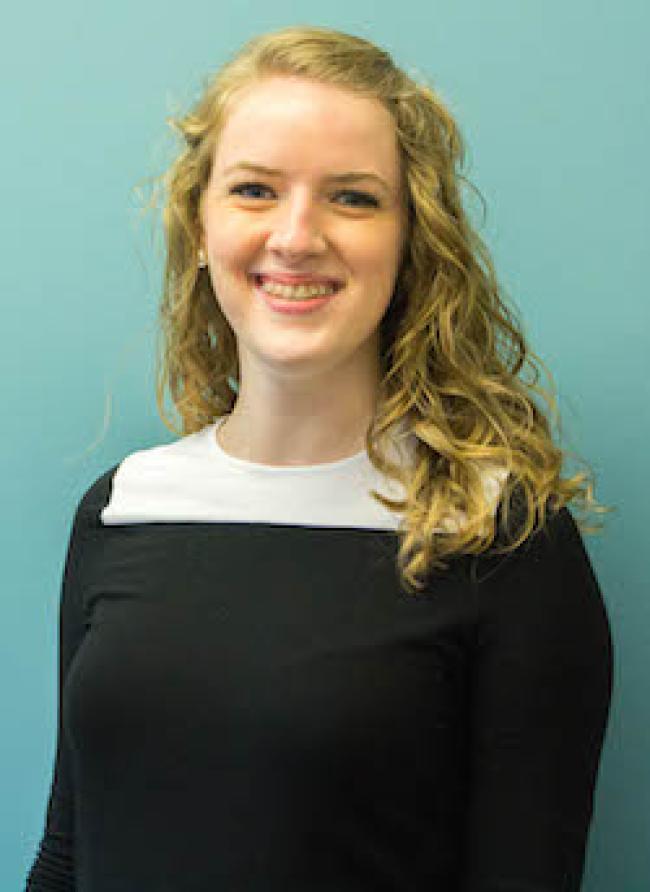 A summer internship for one Augustana student at the renowned Swiss Federal Institute of Technology (EPFL) in Lausanne, Switzerland, is opening a door the college hopes will turn into a gateway for other students.
Pre-medicine student Mary Therese Thomas '18 secured the summer internship with help from her older sister, Dr. Courtney Thomas, an accomplished chemist who is conducting cancer research at EPFL, a world-class research and teaching complex operated by the Swiss government on the shores of Lake Geneva, and home to 14,000 people from around the world who study or work there.
Dr. Thomas alerted her sister to the internship opportunity, but she still had to meet the qualifications. "It's appropriate for me because I'm a neuroscience, biology and pre-med major," Thomas said.
During her first year student at Augustana, Thomas already has job-shadowed at Genesis Medical Center in Davenport, looking at neurological disorders with Parkinson's patients. The internship at EPFL will take her to uncharted territory.
"My interest in doing this was so that I could explore medicine from the research aspect, rather than the clinical side with patients, which is what I am doing during the school year," she explained.
At the life sciences center at EPFL this summer, she will join a leading-edge project to study the underlying cause of cancers of the brain. She will use sophisticated lab techniques and equipment. She also will attend seminars and training sessions that include guided research. And she will be paid.
"It's really quite an incredible opportunity," she said.
Dr. Michael Edmondson directs Augustana's Office of Career Development, which houses many of the college's career readiness programs, including internships. While Thomas is the first Augustana student to intern at the prestigious Swiss institute, Dr. Edmondson hopes she's not the last. "One student generally paves the way for others," he said.
According to Dr. Edmondson, this is the new frontier of college missions, to grow an ever larger and more diverse stable of relationships with outside entities that will provide internships and help determine career paths for Augustana students.
A perfect example is the Texas Medical Center (TMC) in Houston, which is on par with EPFL as another of the world's premiere research and teaching institutions. TMC provides a steady flow of internship opportunities for Augustana students.
Dr. Heidi Storl, a professor of philosophy at Augustana who specializes in neurophilosophy, established the research internship program with TMC in 2006. The program now sees as many as 25 Augustana students a year, due in large part to their reputation as being talented and hard-working. "This is symbiotic," said Dr. Storl. "Our students get world-class training, and they get many of our students as graduate students. Upon receiving their graduate degrees, some students are hired at TMC institutions."
It's too soon to tell, but something similar could happen at EPFL.
So far this year, according to Dr. Edmondson, more than 190 organizations have visited campus. Many of them recruit students to intern at a variety of locations, including the Quad Cities, Chicago, 15 states including Texas, and 14 countries around the world.
And, as of this summer, at a global research center on the shores of Lake Geneva, Switzerland.