News
Unearthing students' love for geology
Four Augustana students have hit the ground running with their summer geology internships.
Students followed their interest in geology to work on projects across the country. Projects include studying the formation and evolution of ancient mountain belts, paleontology research, studying zinc mine geological maps and installing seismometers for earthquake detection.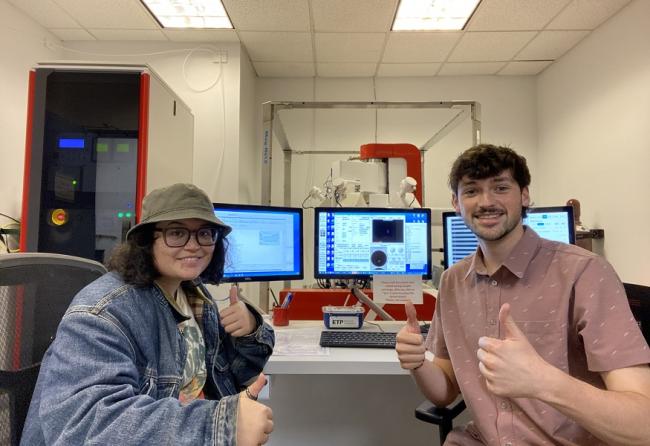 Senior Jack Hughes, who is currently studying the mountain belts in New York, sat down and ate a meal on his first day with one of the world's most famous scientists, Dr. Neil deGrasse Tyson. Tyson is well known for hosting his series about science, "Cosmos: A Spacetime Odyssey."
"I was honestly starstruck at first because I had grown up watching Cosmos and other Neil deGrasse Tyson science content," Hughes said. "The lunch was spent discussing research interests and debating the validity of the parsec (a unit expressing distances to stars and galaxies)  in a fun and playful manner."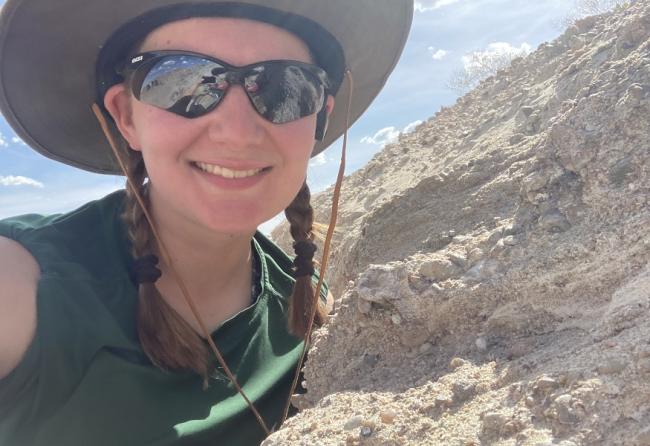 Senior Makayla Palm is conducting paleontology research in Utah, where she discovered the toe of an Allosaurus, one of the most common meat eaters from the Jurassic period. The bone is estimated to be 150 million years old.
"About an hour or so after I had started working, I found the end of the Allosaur toe bone," Palmer said. "It is preserved well enough that after I was able to remove the bone from out of the ground, my boss was able to identify what toe it would have been on this Allosaurus specimen! Allosaurus is one of the dinosaurs I am studying for my SI research, which made this find even sweeter."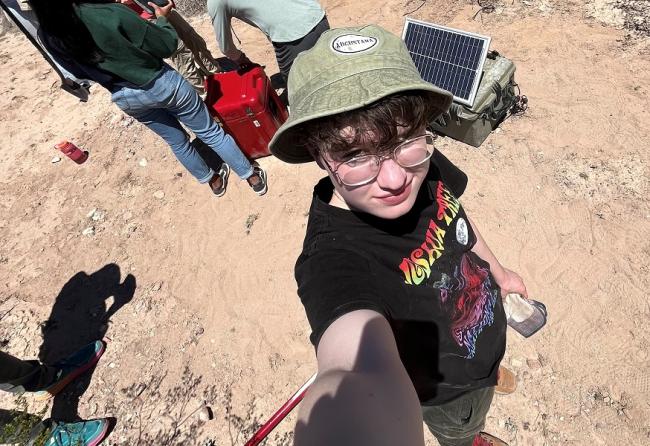 Junior Niah Tyler is studying earthquakes and installing seismometers in New Mexico. They got hands-on experience on their first day as well. However, Tyler didn't imagine themselves pursuing a degree in geology.
"At the beginning of my undergrad career, I didn't even know I wanted to be a geology major," Tyler said. "I chose to be a geology major when I took Geology 101 to fulfill a prerequisite. I fell in love with the curriculum and the importance of earth science."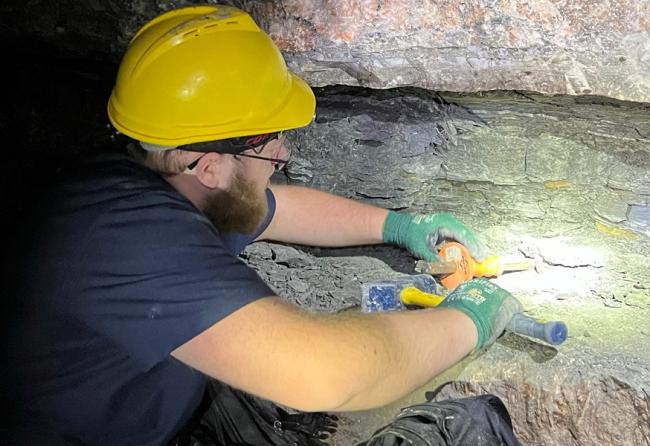 Senior Kacey Plambeck, on the other hand, has always been passionate about geology.
"Geology has always been my pursuit. It's not just my major, it's my hobby and my passion," Plambeck said. "I came to Augustana for geology, but long before that I was pursuing it in any way I could."
Plambeck's passion for geology revolves around mining. His internship this summer includes studying geologic maps and drill site surveys as an exploration geologist intern in Missouri.
"Geology has always been my pursuit. It's not just my major, it's my hobby and my passion."
While Hughes studies in New York, he attributes his success in the field to the geology department, specifically Susan Wolf, and professors Dr. Michael Wolf and Dr. Jeffrey Strasser.
"Augustana geology has helped me achieve my goals through the constant accommodation of resources and support," Hughes said. "I know that if I went to Dr. Strasser, my advisor, and told him I wanted to go to Death Valley National Park to sample rocks for research or scientific outreach, that as long as I presented a thorough plan, the department would back me in a heartbeat."
All four students will continue their immersive hands-on work through the summer before returning to campus in the fall.
By Brett Kuras, a senior majoring in political science and multimedia journalism mass communications.