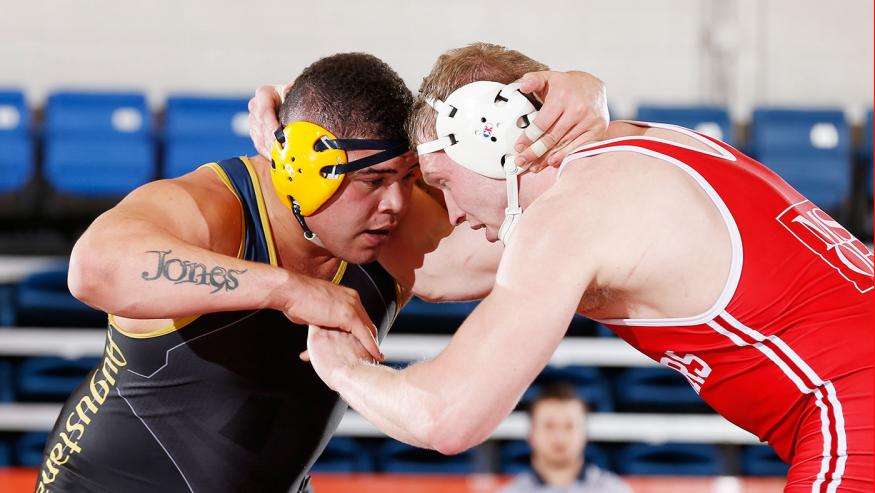 News
Wrestler finds success on and off the mat
Like a lot of top-tier high school athletes, Adarios Jones used to see his life solely through his sport.
Success on the wrestling mat equated to success in life.
But a life-threatening scare with stage 4 cancer three years ago refocused his priorities.
Jones had been a scholarship heavyweight wrestler at Division-I Northern Iowa, building on an Illinois high state championship career at Moline High School.
Following his unexpected recovery from cancer, Jones transferred to Augustana, in part to be closer to home. He's found the fit even better than he ever expected.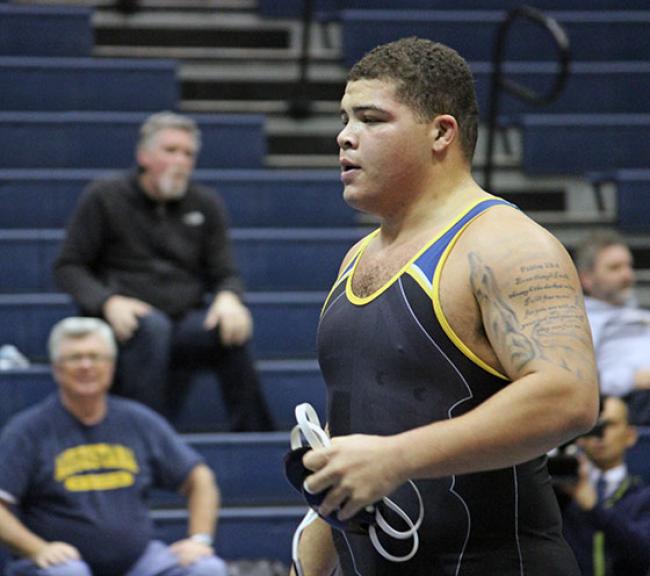 "I used to want to go to college just to wrestle," he said. "But Augie has made school something I want to do because I love learning and want to excel in whatever I do."
Jones brings a No. 7 national ranking at 285 pounds and 34-3 record into the NCAA Division-III national meet March 10-11. He's also midway through a college journey that's set to make him the first in his family to earn a bachelor's degree.
A sense of belonging at Augustana has been a key factor.
"The minute I stepped on campus I felt at home," Jones said. "The beautiful campus and the staff made me feel like I was doing something for me, and not just to get a degree.
"I was going somewhere to build a life, and not just sit in a class."
Jones is still debating a career in law enforcement or teaching. His double major in business and philosophy is providing him the well-rounded balance to have a flexible skillset upon graduation.
Steady progress could also lead to Jones' goal of wrestling internationally, ideally in the Olympics. Augustana coach Eric Juergens sees that determination on a daily basis and helps reinforce that drive.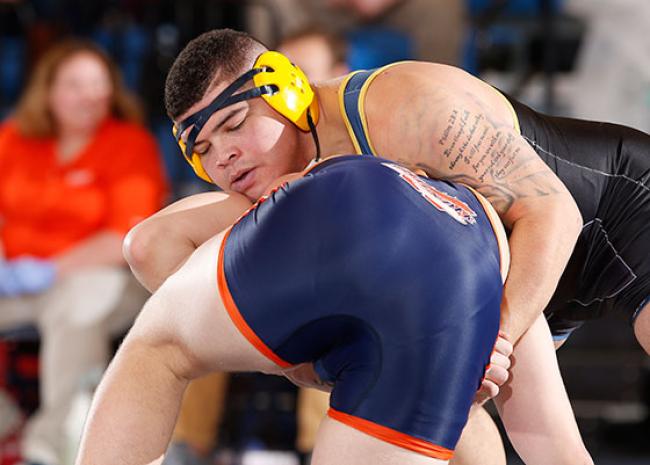 "Adarios always comes to practice ready to get better," Juergens said. "He always is focused and does all he can to prepare to win.
"We are simply trying to help him achieve his goals while preparing him for life, and I'd like to think we are helping him in both areas."
Jones' greatest reward so far at Augustana has been a shift in his feelings toward academics. Jones approaches his coursework with much the same intensity as he finds on the wrestling mat.
"The professors here have been amazing in helping me understand the coursework," he said. "As long as you go in and see them and make the effort, they are always there to help.
"I'd pretty much just say that they've done nothing but ensure I was set up for success."