Public health outreach in Central America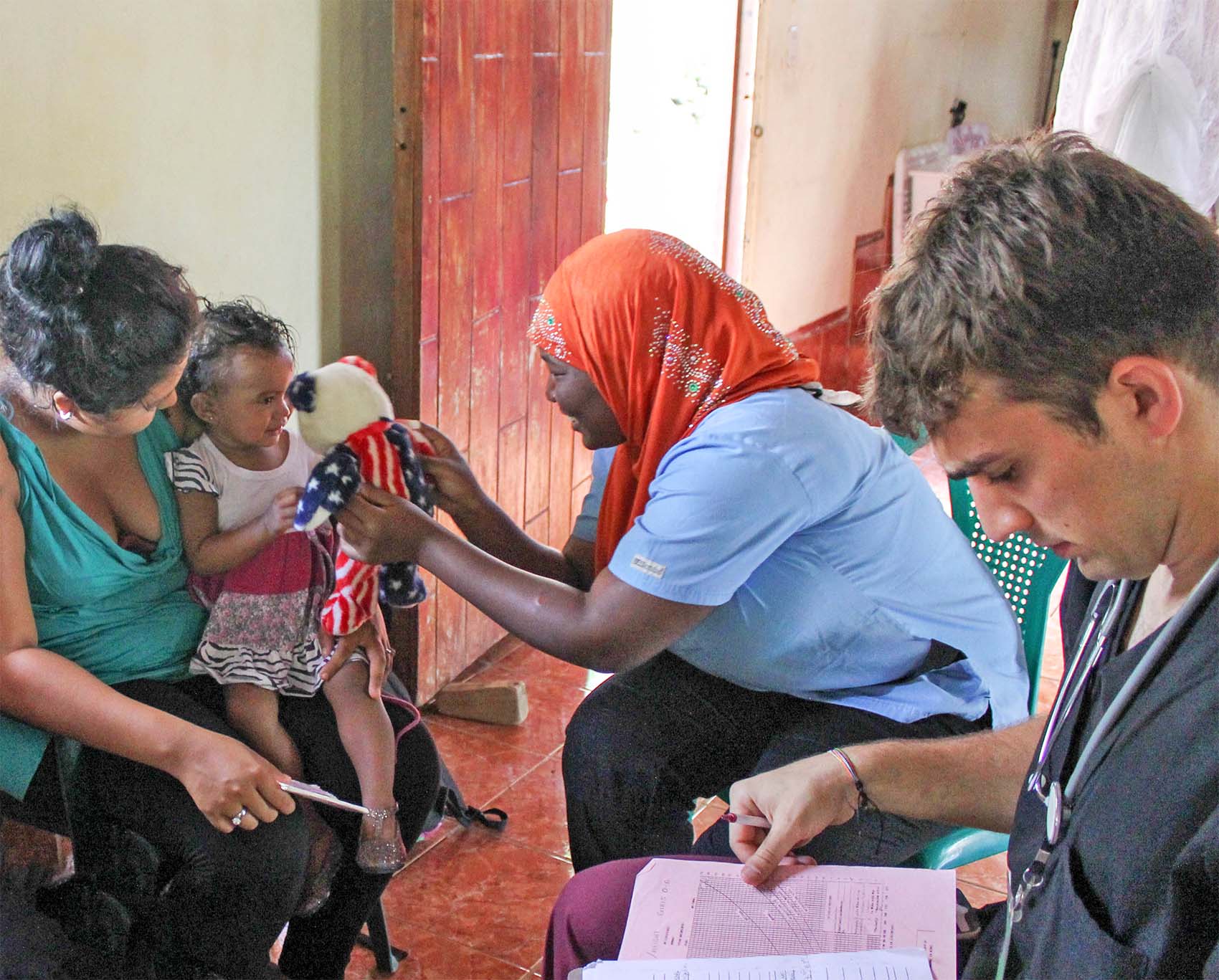 Joining in Education Through Service (JETS) began in 2008 to give Augustana students a chance to serve the less fortunate through public health outreach while learning about another culture, and themselves.
Biology professor Dr. Dara Wegman-Geedey and the student group Augustana Community Health Outreach Organization formed the JETS.
JETS partners with Praxis, a non-profit organization that employs local providers to deliver basic health care to remote communities in Central America.
For about two weeks, students travel to small communities along the Pacific coast of Nicaragua to assist doctors, dentists and veterinarians in free health clinics for the local people or for their animals. Evenings are for group reflection as students discuss their experiences and feelings about what they have witnessed.
Students come away with some technical training, experience working with physicians and patients, and exposure to a new culture and people.
While Spanish language ability comes in handy during the trip, it is not a requirement for participation as bilingual Nicaraguans are employed by Praxis to help in the clinics. Prior clinical experience is also not necessary, as students receive basic training prior to the trip. Students learn to take patient histories and vital signs, and also practice making preliminary diagnoses. All diagnoses and treatments are confirmed by one of the Nicaraguan physicians before patients are given free medication from the Praxis pharmacy.
In addition, Augustana alumni often accompany the students on trip, offering experience and support. There is one trip of approximately 30 students in early July each year and most students use their Augie Choice funds to help defray trip costs.