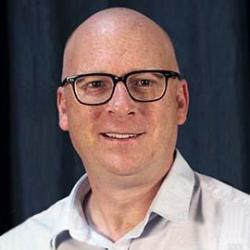 Daniel P. Corts
Professor of Psychology
Dr. Daniel Corts received his B.S. in Psychology from Belmont University and his Ph.D. in Experimental Psychology at the University of Tennessee in 1999. He completed a post-doctoral position at Furman University for one year where he focused on the teaching of psychology.
Corts is now Professor of Psychology at Augustana College in Rock Island, Illinois where he has been for over 10 years.
While in graduate school, he focused on language and gesture production. He has since branched out to explore intentional forgetting, and has also published in the area of student development.
Corts also likes to conduct research in just about any topics his students wish to explore.
In his spare time, he enjoys spending time with his two children, traveling, camping, and cooking.
Specializations: Memory, Problem solving, Decision making, Language comprehension, Cognitive science, Statistics, Program evaluation
Education
B.S., Belmont
Ph.D., Tennessee