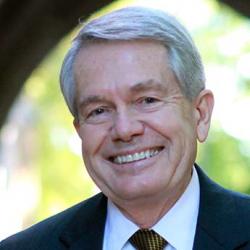 Dennis A. Norling
Assistant Professor of Business Administration
I practiced law in Moline for three years in the late 1970s, after which I worked in trust administration for 21 years at First Midwest Bank, retiring as a senior vice president and trust officer in 2000. 
In 2005, after five years of retirement, I accepted a position as a part-time instructor at Augustana. Here I teach Financial Markets & Institutions, the relevance of which increased dramatically in light of the banking industry's recent crisis.  
I also teach a seminar in personal financial planning. In this course students create their own financial plan including  financial goals, a net worth statement and budget for their first year of full time employment. This is a very practical course open to seniors of any major. I believe it will prove beneficial to them as they begin their lives as independent adults.
Specializations: Financial planning, Banking
Education
A.B., Augustana College
J.D., University of Illinois