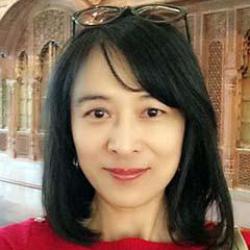 Hua-Mei Chang
Adjunct Assistant Professor of Chinese
Hua-Mei Chang grew up in Taiwan with Mandarin Chinese as first language and English as second language.
She has been a Chinese instructor for 15 years at various U.S. Chinese schools, and has taught Chinese 200,300, and 400 levels at Augustana College since 2010.
Students' Chinese performances have made 2013 Augustana College Magazine, school home page, and Augustana Youtube channel. 
Specializations: Chinese, Asian Pop Culture, Asian Media
Education
B.A., National Sun Yat-Sen University
M.A., University of Wisconsin-Madison