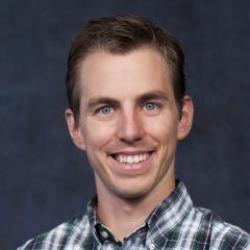 J Austin Williamson
Assistant Professor of Psychology
I teach and conduct research in the clinical area of psychology. Many students who take my classes are interested in careers as mental health professionals. We learn about topics such as personality testing, psychological disorders, and mental health treatment using a hands-on approach. Students gain exposure to psychological tests and evidence-based treatments used by practitioners in the field, often in the context of working with case reports of actual patients.
I lead teams of student researchers who study the social experiences that influence a person's risk for depression and other psychological disorder. We examine both supportive interactions that can protect people from psychological symptoms and stressful interactions that can lead to a psychological disorder.
I am also a licensed clinical psychologist with an active practice. My continuing experience in the field greatly informs the teaching I do with my students, the questions I pursue with my co-researchers, and the guidance I give to students I advise who are interested in mental health careers.
 
Education
B.S., Psychology, Vanderbilt University
M.A., Clinical Psychology, University of Iowa
Ph.D., University of Iowa