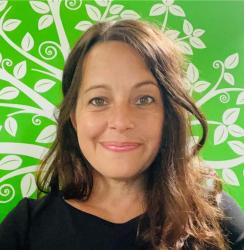 Melissa Baker
Part-time Instructor and Clinical Supervisor, Communication Sciences and Disorders
Melissa Baker has worked in a variety of settings within health care and education, including acute care, inpatient and outpatient rehab, skilled nursing, early intervention, preschool and K-12 schools. In her most recent position, she worked as a speech-language pathologist in Davenport, Iowa, schools through the Mississippi Bend Area Education
Agency.
Baker enjoys working with children with significant disabilities and children who use personal communication devices, and integrating comprehensive literacy instruction into their lessons. She also has a passion for incorporating diverse literature into her therapy sessions, and her recent continuing education has surrounded the topic of culturally responsive intervention.
She lives in Coal Valley, Ill., with her husband and three school-age children. She enjoys spending time with her family, traveling to watch her children play soccer, and reading.
Education
B.A., speech and hearing sciences, Indiana University
M.S., speech-language pathology, Rush University Medical Center